Events

Aslı Bâli – "From Revolution to Devolution? Dilemmas of Decentralization in the Middle East"
March 4, 2022 @ 11:30 am

-

1:00 pm

| Virtual Event
Share
This seminar engages in a qualitative comparison of four experiences with decentralization in the Middle East to explore the ways in which decentralized governance arrangements might address governance crises, identity-based conflict and self-determination demands in the Middle East. I argue that the failure to engage with these and other experiences in the MENA region in the growing literature on decentralization in comparative politics and law produces gaps in both the institutional design strategies available in the prescriptions derived from the literature, and also in our accounts of the region that focus exclusively on the macro politics of authoritarianism without paying attention to experiments on the ground that have sought to formulate alternative governance strategies.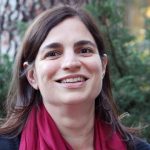 Aslı Bâli is Professor of Law at the UCLA School of Law, where she is a core faculty member of the International and Comparative Law Program and the Critical Race Studies Programs. She previously served as the Faculty Director of the Promise Institute for Human Rights and, before that, Director of the UCLA Center for Near Eastern Studies. Bâli's research focuses on two broad areas: public international law—including human rights law and the law of the international security order—and comparative constitutional law, with a focus on the Middle East. Her scholarship has appeared in the American Journal of International Law, Cornell International Law Journal, International Journal of Constitutional Law, University of Chicago Law Review, ICLA Law Review, Vanderbilt Journal of Transnational Law, Virginia Journal of International Law and Yale Journal of International Law among others; her edited volume Constitution Writing, Religion and Democracy was published by Cambridge University Press in 2017 and a second edited volume, From Revolution to Devolution: Experiments in Decentralization in the MENA Region is forthcoming from Cambridge University Press in 2022. Her current research examines questions of federalism and decentralization for the purposes of addressing identity-based conflict and self-determination demands in the Middle East. Recently, she has served as the Samuel Rubin Visiting Professor of Law at Columbia Law School, the Florence Rogatz Visiting Professor of Law at the Yale Law School, and was a fellow at the Institute for Advanced Study.
This event is presented by the Center for the Middle East and North Africa in collaboration with the UCSC Legal Studies Seminar.