Events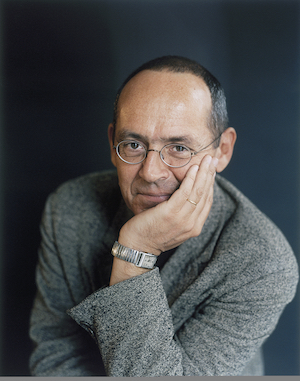 Bernard Stiegler: "Beyond the Anthropocene"
October 12, 2016 @ 12:00 pm

-

2:00 pm

| Stevenson Fireside Lounge

Free
Share
Is it possible to think in a state of emergency?
This is now a pressing question when the Anthropocene disrupts the biosphere where we – permanently connected and algorithmically controlled – live in a permanent state of emergency, universal, and unpredictable.
Lunch will be provided at 11am in Humanities 1, Room 202.
Two theses will be addressed:
– On the one hand, to think in the Anthropocene, one must rethink the Anthropocene itself, and to rethink the Anthropocene, we must think beyond the Anthropocene, which is a dead end.
– On the other hand, beyond the Anthropocene, there is the Neguanthropocene, a coming era in which thinking means taking care (in French, « panser » ; in German « sorgen »).
This is what will be expressed by an untranslatable neologism, a neologism not unrelated to Jacques Derrida's concept of « differance » : in the Anthropocene, thought becomes « la p(a)nsée ».
Bernard Stiegler will also have an event at 4pm in Porter 245 were he will talk about digital studies at the Visual and Media Cultures Colloquium.
Respondents: Hayden White, Wlad Godzich, and Anna Tsing.
Sponsored by: Computation, Culture, and Games Research Cluster, Center for Cultural Studies, Institute for Humanities Research, Arts Division, DANM, and Film & Digital Media.
Bernard Stiegler directs the Institut de recherche et d'innovation du Centre Pompidou and is president of the Ars Industrialis association. He is affiliate faculty at the Université de Technologie de Compiègne, distinguished professor at Nanjing University, and visiting professor at the Cogut Center for the Humanities at Brown University.
---
The Center for Cultural Studies hosts a Wednesday colloquium series, which features current cultural studies work by campus faculty and visitors. The sessions are informal, normally consisting of a 30-40 minute presentation followed by discussion. We gather at noon, with presentations beginning at 12:15. Participants are encouraged to bring their own lunches; the Center will provide coffee, tea, and cookies.
Fall 2016 Colloquium Dates:
October 19 Paul N. Edwards
October 26 Alma Heckman
November 2 Anna Tsing / Isbelle Carbonell
November 9 Joan Wallach Scott
November 16 Robin Hunicke