Events

Bettina Aptheker, Julie Olsen Edwards and Dena Taylor – "Red Diaper Babies: Growing Up During the HUAC Years of the 1950s"
February 24, 2022 @ 7:00 pm

| Virtual Event
Share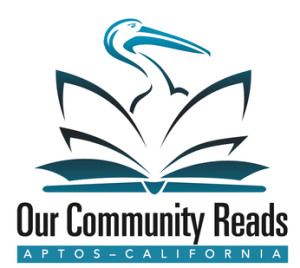 The 2022 season of Our Community Reads from the Friends of the Aptos Library is featuring a series of special events related to themes in Red Letter Days by Sarah-Jane Stratford. All events aim to create a shared experience that will increase appreciation for our community libraries and for our local bookstores; foster pride in the varied experiences that our area offers; and the enrichment –– culturally, intellectually, and emotionally –– that comes from the joy of reading!
Growing up closer to home than the London scenes depicted in "Red Letter Days," three "red diaper babies" discuss how their lives were impacted by the McCarthy era and the House Un-American Activities Committee (HUAC). They will share some of the lessons learned that they have carried into the present.
Bettina Aptheker: Distinguished Professor Emerita, Feminist Studies Department, UCSC. Intimate Politics: How I Grew Up Red, Fought for Free Speech and Became a Feminist Rebel (2006) and The Morning Breaks: The Trial of Angela Davis (2nd edition, 1999). My book to be published in 2023 is called Communists in Closets; Queering the History, 1930-1990s.
Julie Olsen Edwards: Cabrillo College Early Childhood faculty (retired), writer, Anti Bias Education for Young Children and Ourselves (NAEYC), consultant, Smithsonian National Museum of African American History and Culture (NMAAHC).
Dena Taylor: Cabrillo College Program Manager (retired), author, poet. Dena's most recent books are Tell Me the Number Before Infinity: the story of a girl with a quirky mind, an eccentric family, and oh yes, a disability (co-authored with Becky Taylor) and Exclamation Points: collected poems.

This event is hosted by the Friends of the Aptos Library as part of their 2022 season of "Our Community Reads."