Events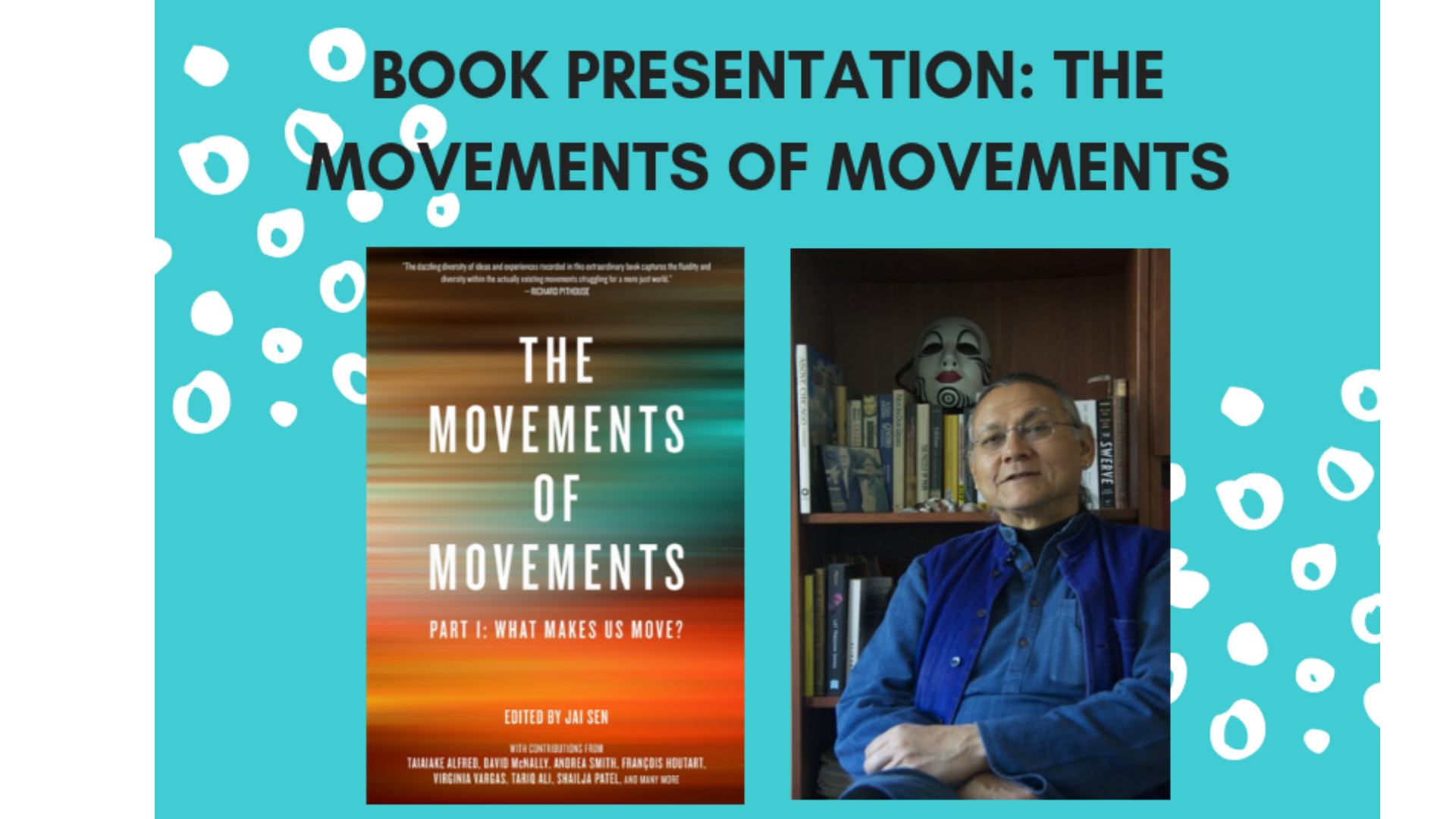 Book Presentation: Jai Sen's The Movements of Movements
November 27, 2018 @ 5:30 pm

-

7:00 pm

| Humanities 1, Room 202
Share
Join us as Jai Sen discusses his ambitious anthology on social movements with a panel of commentators including Michelle Glowa (CIIS), Deborah Gould (UCSC), and Patrick King (UCSC).
Jai Sen is an activist/researcher/author on and in movement. Earlier an organizer, then a researcher into popular movement, for the past decade and more he has worked to promote critical engagement with the World Social Forum and emerging world movement – as moderator of the listserv WSFDiscuss and as coeditor of several books including World Social Forum: Challenging Empires and World Social Forum: Critical Explorations. He helped found and remains associated with CACIM and with OpenWord.
Our world today is not only a world in crisis but also a world in profound movement, with increasing numbers of people joining or forming movements: local, national, transnational, and global. The dazzling diversity of ideas and experiences recorded in this collection captures something of the fluidity within campaigns for a more equitable planet. These two volumes, taking internationalism seriously without tired dogmas, provides a bracing window into some of the central ideas to have emerged from within grassroots struggles from 2006 to 2010. The essays here cross borders to look at the politics of caste, class, gender, religion, and indigeneity, and move from the local to the global.
Refreshments will be served.