Events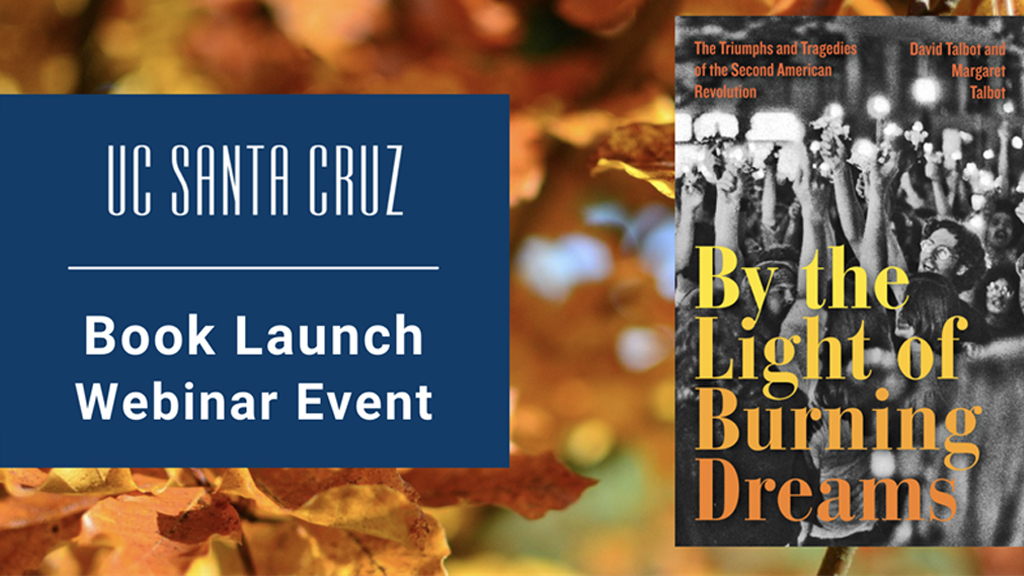 "By the Light of Burning Dreams: The Triumphs and Tragedies of the Second American Revolution" with David Talbot and Margaret Talbot
October 19, 2021 @ 5:30 pm

-

7:00 pm

| Virtual Event
Share
Salon.com founder and former editor-in-chief David Talbot and his sister Margaret, a longtime staff writer at the New Yorker, together explore the potential landscape of the 1960s and 1970s. Based on exclusive interviews, original documents, and archival research, By the Light of Burning Dreams explores critical moments in the lives of a diverse cast of iconoclastic leaders of the 20th-century radical movement.
Join us for our conversation moderated by Nikki Silva as she explores with Margaret and David Talbot and our panelists Madonna Thunder Hawk, Heather Booth, and Bill Zimmerman, the epiphanies that galvanized these modern revolutionaries and created unexpected connections and alliances between individual movements and across race, class, and gender divides.

Authors
David Talbot (Stevenson, '73) is a journalist, author, activist, and independent historian.
Margaret Talbot is an essayist, non-fiction writer, and staff writer at The New Yorker.
Panel
Madonna Thunder Hawk is an activist and a veteran of every modern Native occupation from Alcatraz, to Wounded Knee in 1973, and more recently the NODAPL protest at Standing Rock.
Dolores Huerta is a co-founder of the United Farm Workers and recipient of the Presidential Medal of Freedom; she has played a major role in the civil rights movement for over 50 years.
Bill Zimmerman is a political consultant and author, who managed Tom Hayden's campaign for the U.S. Senate in the 1976 California primary.
Heather Booth is a civil rights activist, feminist, and political strategist and has been heavily involved in progressive causes.
Moderator
Nikki Silva (Porter, '73) is co-executive producer of the public radio team, The Kitchen Sisters, who are creators of hundreds of stories for NPR and public broadcast. Her current NPR and podcast series is the Keepers.
Questions? Contact the UC Santa Cruz Special Events Office at specialevents@ucsc.edu.