Events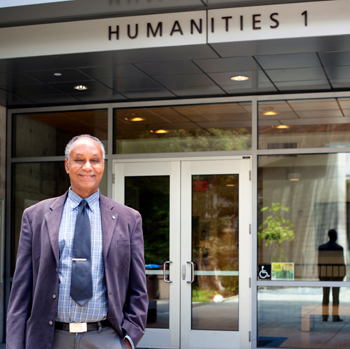 Tyler Stovall: "White Freedom: Race & Liberty in the Modern Era"
October 7, 2015 @ 12:00 pm

-

1:30 pm

| Stevenson Fireside Lounge

Free
Share
Tyler Stovall is currently working on two research projects. One concerns the history of migration from the French Caribbean to France during the 19th and early 20th centuries. The other explores the relationship between freedom and race, arguing that modern concepts of liberty are often racialized.
Stovall is the Dean of Humanities and Distinguished Professor of History at UC Santa Cruz.
Fall 2015 Cultural Studies Colloquium Series:
October 14 – Ronnie Lipschutz: "Utopia or Catastrophe"
October 21 – Tyrus Miller: "The Non-Contemporaneity of György Lukács: Cold War Contradictions & the Aesthetics of Visual Arts"
October 28 – Juliana Spahr: "The Politics of Poetry Production>The Politics of Poetic Form"
November 4 – Jasmine Syedullah: "'Not Contraband, but Soldier:' Against the Domestic Violence of National Security"
November 18 – Catherine Sue Ramírez: "'Our Porto Ricans': Puerto Rican Students at the Carlisle Indian Industrial School, 1898-1923"