Events

Dard Neuman — Hindustani Music and the Politics of Creativity
March 3, 2021 @ 12:15 pm

-

1:30 pm

| Virtual Event
Share
This talk discusses music and the politics of creativity in the context of South Asia more broadly and Hindustani music more specifically (what is today called "Indian classical music"). Neuman traces how elite Muslim (sharif) culture became radically disrupted after British rule was formalized in 1857, and court musicians were dispersed throughout India, with many lineages and traditions quickly fading to obscurity, while a new class of hereditary musicians emerged. These new musicians came from predominantly low-class Muslim bardic communities, and their socio-musical innovations can be better understood in relation to their forceful critiques of feudal hierarchies and caste exclusions. Through oral histories, family genealogies and analysis of music performance, Neuman traces how musicians from "outsider" lineages integrated aesthetic and ideological knowledge systems to forge a fundamentally new socio-musical aesthetic, one that broke from established traditions to widen access to non-elite lineages, but did so in ways determined by heterodox and populist Sufi/Bhakti ideologies and socio-musical translations of classical sources.

RSVP by 11 AM (PST) on Wednesday, March 3rd; you will receive Zoom link and password at 11:30 AM the day of the colloquium.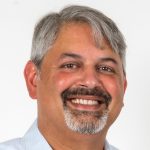 Dard Neuman is the Hasan Endowed Chair in Classical Indian Music and Associate Professor of Music at the University of California, Santa Cruz, as well as Co-Director of the Center of South Asian Studies. He received his Ph.D. in Anthropology from Columbia University in 2004 and joined the Music faculty at UC Santa Cruz in 2005. He has studied the sitar for almost four decades. His research interests concern the musical cultivation, transmission and performance of Hindustani music in twentieth century North India as well as the role of music in social action. He has published articles for SEM and Asian Music and his book, Hindustani Music, Heterodoxy and the Politics of Creativity is forthcoming with Wesleyan University Press.
The Center for Cultural Studies hosts a weekly Wednesday colloquium featuring work by faculty and visitors. We gather online at 12:10 PM, with presentations beginning at 12:15 PM.
Staff assistance is provided by the Humanities Institute.
*2020-2021 colloquia will be held virtually until further notice. Attendees are encouraged to bring their own coffee, tea, and cookies to the session.