Events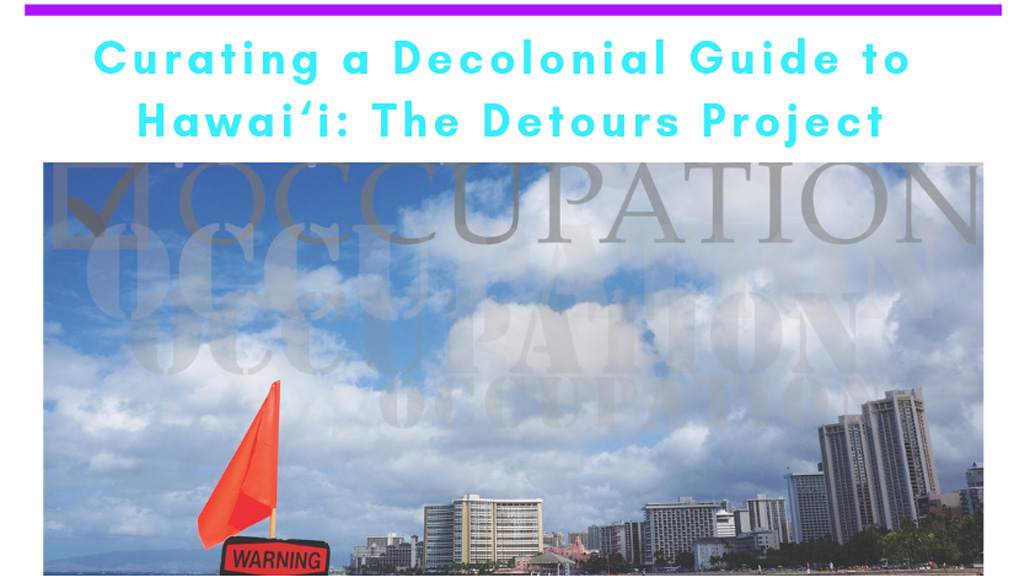 Curating a Decolonial Guide to Hawai'i: The Detours Project
March 1, 2019 @ 12:00 pm

-

4:00 pm

| Humanities 1, Room 210
Share
Feminist Studies Colloquium: Curating a Decolonial Guide to Hawai'i  – The Detours Project
Vernadette Vicuna Gonzalez, University of Hawai'i at Manoa
Friday, March 1 – HUM 1 room 210
12:00 to 2:00 pm
Lunch will be provided
Publishing Workshop: After the Colloquium, Prof. Gonzales, who is an Associate Editor
of the American Quarterly journal, will conduct a Publishing Workshop.
2:30 to 4:00 pm – HUM 1 room 210
The Detours project explores the fantasy of Hawai'i as an exotic destination for consumption by tourists, perverting the genre of the guidebook to produce alternative narratives, tours, mappings and images
of the islands, and concrete examples of moving from metaphors of decolonization
to material practices and everyday acts of resistance.
Vernadette Vicuna Gonzalez is Associate Professor of American Studies at University of Hawai'i at Manoa. Author of Securing Paradise: Tourism and Militarism in Hawaii'i and the Philippines, she also is co-editor with Hokulani Aikau, of Detours: A Decolonial Guide (under contract with Duke University Press).