Events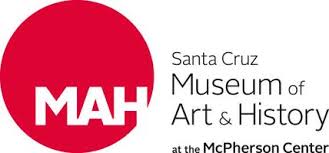 DEADLINE: School Programs Internship at MAH
September 18, 2015

| Museum of Art & History

Free
Share
School Programs Internship
Dates: Weekday mornings, must commit to a full academic school year (October-June)
Hours per week: 6 hours per week
(this includes: 2 hour meetings once a month and a minimum of 4 tours per month)
Deadline to Apply: Accepting applications on an ongoing basis; final deadline Sept. 18th.
Description: As a School Programs Intern, you will lead interactive field trips (grades 3-12) and help brainstorm new activities for future tours based on our exhibitions. You'll empower youth with immersive explorations throughout our entire museum, integrating both art and history to help them build a stronger, more connected Santa Cruz. This is an unpaid volunteer position and we are seeking enthusiastic individuals who are comfortable with public speaking, have some experience with kids and are excited about local art & history.
We will begin offering Bilingual Tours in Fall 2016 and are seeking bilingual applicants.
Send cover letter and resume to School Programs Coordinator, Jamie Keil at: jamie@santacruzmah.org
For more information call 831.429.1964 ext 7020