Events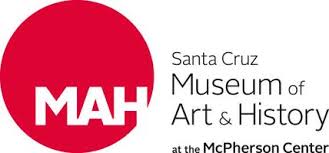 DEADLINE: C3 Creative Community Committee Internship
September 17, 2015

| Museum of Art & History

Free
Share
Santa Cruz Museum of Art & History
Call for Internship
Dates: 1-2 days per week, days and hours are flexible Monday – Friday * please see specific mandatory meeting dates
Hours per week: Approximately 1-5 hours per week
Deadline to Apply: September 17th
Description: This position assists in our Creative Community Committee (C3), a leadership network of 45 creative, diverse representatives building a stronger, more connected Santa Cruz County. Interns will assist in planning icebreaker activities, preparing materials and actively attend all C3 meetings. Interns will assist in engagement research, data compiling and data entry after each meeting. This intern will also assist with large festival events. Interns will gain experience in: arts education, community organizing, museum programs and community engagement. Click here for the full description: C3 Intern Description 2015 2016
How to Apply: Please send a cover letter and resume via email to Stacey Marie Garcia stacey@santacruzmah.org.
Please title the email 'Community Engagement Intern Application' and clearly state your availability in the body of the email.