Events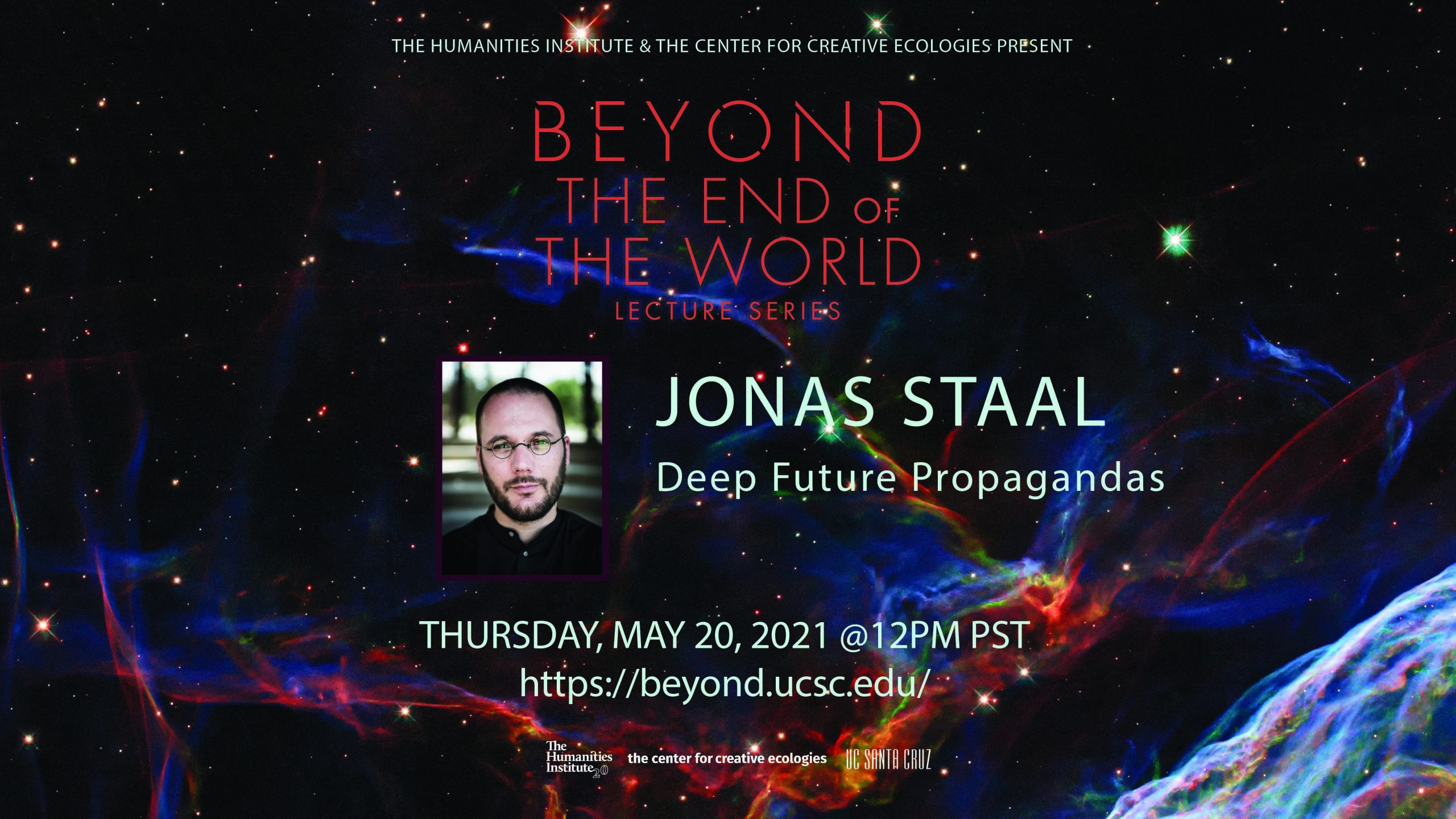 Jonas Staal: Deep Future Propagandas
May 20, 2021 @ 12:00 pm

-

2:00 pm

| Virtual Event
Share
Propaganda manufactures consent and establishes normativity; it constructs reality and makes worlds. The propagandas of our present produce the futureless futures of dystopian normativity: the libertarian geoengineering of drowned worlds, Flat Earth dark-age anti-globes, and eco-fascist genocide. But these are not the only options available. From popular mass movements to new planetary unions and transnational party-forms, the art of counter-power organizing is struggling for the means of production of the future, to ensure meaningful survival in interspecies comradeship and a biosphere for all. At the intersection of political and artistic imagination, between organizing work and utopian activism, this presentation will sketch the morphologies of a deep future propaganda.

Moderated by T. J. Demos and Martabel Wasserman
Jonas Staal is a visual artist whose work deals with the relation between art, propaganda, and democracy. He is the founder of the artistic and political organization New World Summit (2012–ongoing) and the campaign New Unions (2016–2019). With BAK, basis voor actuele kunst, Utrecht, he co-founded the New World Academy (2013-16); with Florian Malzacher he is currently directing the utopian training camp Training for the Future (2018-ongoing); and with Laure Prouvost he is co-administrator of the Obscure Union. His exhibition-projects include: Art of the Stateless State (Moderna Galerija, Ljubljana, 2015), After Europe (State of Concept, Athens, 2016), The Scottish-European Parliament (CCA, Glasgow, 2018) and Museum as Parliament (with the Democratic Federation of North Syria, Van Abbemuseum, Eindhoven, 2018-ongoing). With a PhD research on propaganda art at Leiden University in the Netherlands, Staal's most recent book is Propaganda Art in the 21st Century (The MIT Press, 2019).
Beyond the End of the World comprises a year-long research and exhibition project and public lecture series, directed by T. J. Demos of the Center for Creative Ecologies, bringing leading international thinkers and cultural practitioners to UC Santa Cruz. Funded by the Andrew W. Mellon Foundation John E. Sawyer Seminar on the Comparative Study of Culture. For more information visit beyond.ucsc.edu