Events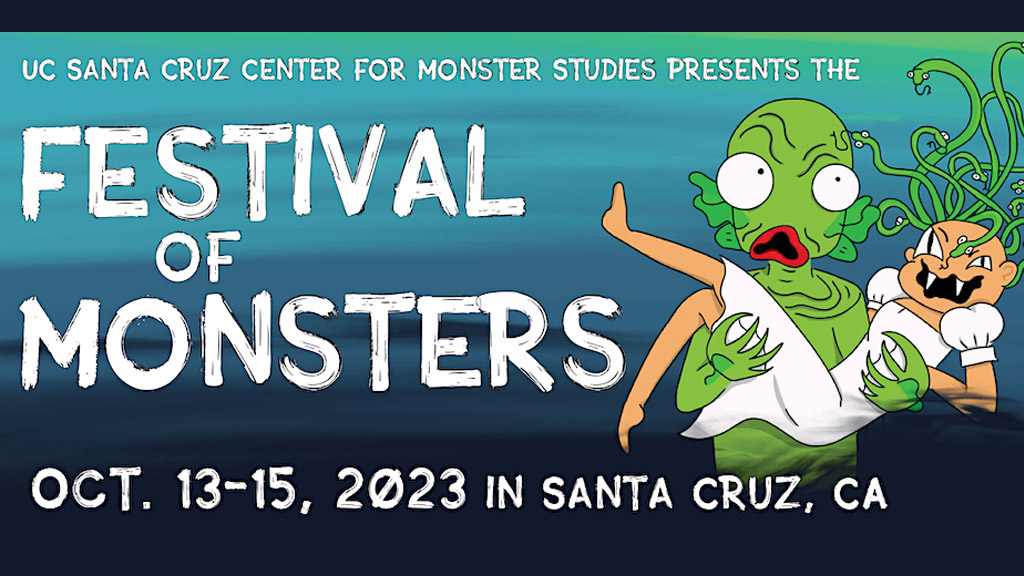 Festival of Monsters
October 13

-

October 15

| Santa Cruz
Share
Monsters lurk in our culture. They rise in times of growing prejudice, discrimination and othering. The 2023 Festival of Monsters (Oct. 13-15) — hosted by the UC Santa Cruz Center for Monster Studies — explores the ways monsters and tropes of monstrosity both preserve and conflict with forms of social and cultural injustice.
Held in two locations in beautiful Santa Cruz, Calif, the 2023 Festival includes an academic conference, plus performances, readings, presentations from monster-makers, and an exhibit at the Santa Cruz Museum of Art and History (MAH) entitled Werewolf Hunters, Jungle Queens, and Space Commandos: The Lost Worlds of Women Comics Artists.
Authors Mallory O'Meara (The Lady from the Black Lagoon) and Jess Zimmerman (Women and Other Monsters) will give the keynote talks. Author Addie Tsai (Unwieldy Creatures) will read and discuss her book, which is a queer, nonbinary, biracial retelling of Mary Shelley's Frankenstein.
The full schedule of activities, event information, and registration can be found at: https://www.monsterstudies.ucsc.edu/2023festival
Sponsors include the Arts Research Institute of UC Santa Cruz, UC Santa Cruz Arts Division, The Humanities Institute at UC Santa Cruz, Porter College, the UC Santa Cruz Foundation Board and private donors. Additional support provided by Bookshop Santa Cruz.