Events

Friday Forum for Graduate Research: Katie Ligmond
May 24, 2019 @ 12:30 pm

-

1:45 pm

| Humanities 1, Room 420
Share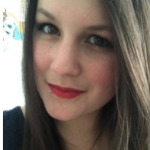 The Outcrop of Blue Rocks: Andean Animacy as Illustrated by Guaman Poma
Andeanists have cultivated an obsession with the illustrations and writing of Guaman Poma, and with good reason. There are only three truly illuminated manuscript to come out of Colonial Peru, a scat account in comparison with the plethora from Mexico. Guaman Poma is one of very few Indigenous Peruvian voices that exist in the literary record, and as we have pored over his words and line drawings, very few of us have focused on color. This paper analyzes the use of the color blue in the Galvin Murúa, as it diplicts the rocks as animate, similarly to water, and exists as a hidden code to Indigenous readers of this work.
Katie Ligmond is a second year PhD student in the History of Art and Visual Culture. Her work focuses on the empires of the Andes, including the Warm. Inka, and Spanish imperial forces with a focus on their gendered dynamics and the maintenance of  ethic identities.
Friday Forum for Graduate Research is supported by the Graduate Student Association, the Humanities Institute, and the following departments HAVC, Literature, History of Consciousness, Psychology, and Education. It is a weekly interdisciplinary colloquium series for sharing graduate research across the humanities.
For questions email: fridayforum.ucsc@gmail.com