Events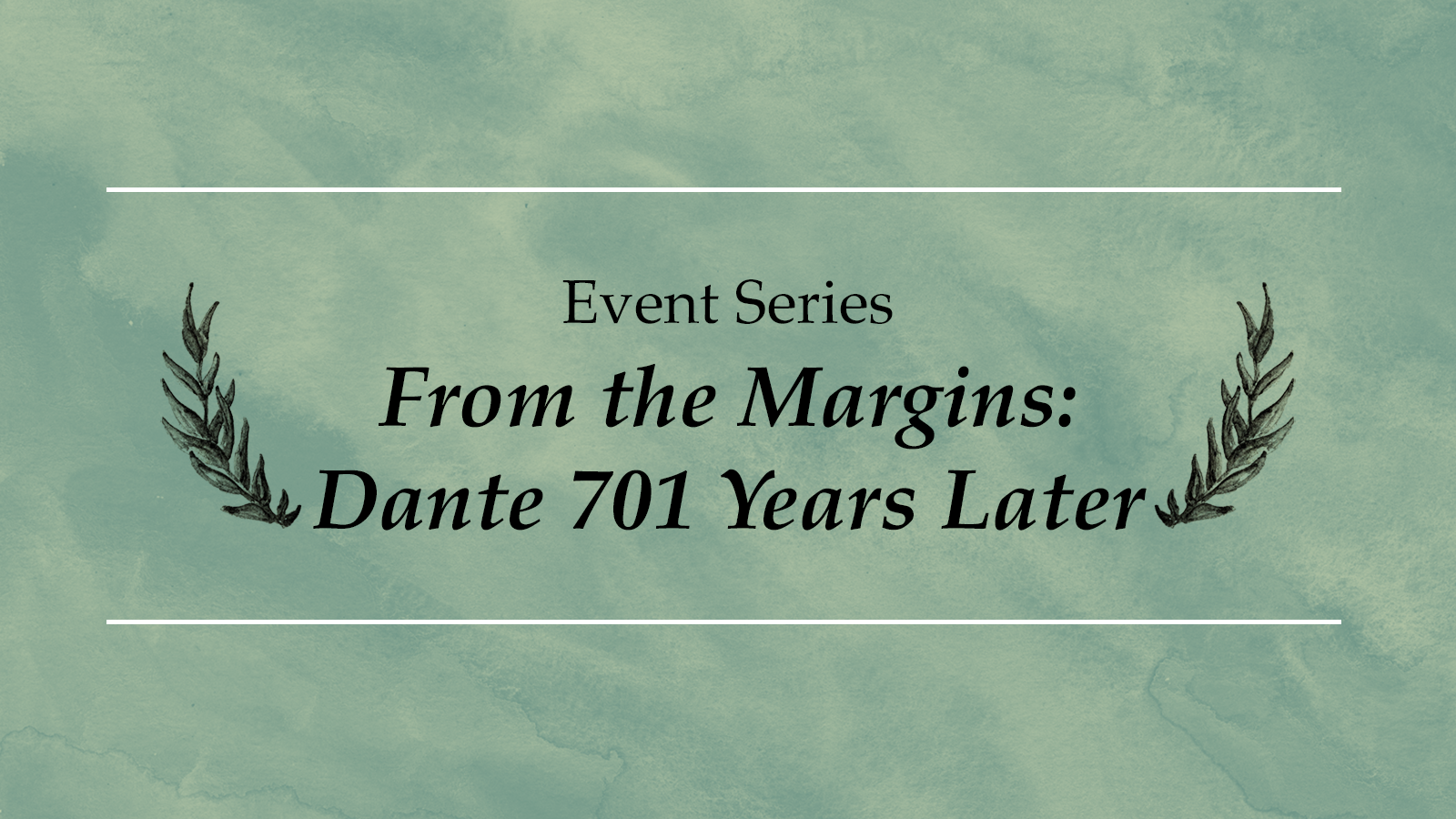 From Levi to Dante: Redefining Humanity from the Margins
October 24, 2022 @ 6:00 pm

-

7:30 pm

| Cowell Ranch Hay Barn
Share
Join us for the final event of From the Margins: Dante 701 Years Later, featuring Professor Robert Gordon (University of Cambridge) and Martin Eisner (Duke University). Moderated by Nathaniel Deutsch (UC Santa Cruz Professor and Director of the Center for Jewish Studies).

Free and open to the public. Registration required.
"Primo Levi and Dante. Cosmologies," by Robert Gordon (University of Cambridge): Primo Levi famously drew on Dante to map the distant and incomprehensible 'concentrationary universe' that he encountered at Auschwitz. Perhaps less well known is Levi's deep fascination, shared with Dante, for astronomy and for the mapping of the cosmos as a tool for understanding man's place in the wider universe, and thus also mankind's own history. This lecture explores Levi and Dante in parallel as two cosmologists, both in their different ways scientists and poets of the stars.
"Black Limbo: Dante, Boccaccio, and Global Ethnic Studies" by Martin Eisner (Duke University): This talk uses a fifteenth-century illumination of Dante's limbo that portrays pagan poets with black skin to explore the relationship between medieval reflections on pagans and modern ethnic studies. Highlighting how Dante's concern with cultural difference in both temporal and spatial terms informs Boccaccio's elaboration of these ideas, it shows how this accommodation of past and present pagans contrasts with earlier reflections of Augustine and Jerome, contemporary ideas of Petrarch, and later Fascist uses of Dante to which Primo Levi responds.
Robert S. C. Gordon is Serena Professor of Italian at the University of Cambridge. He works on the literature, cinema, and cultural history of modern Italy. His books include a study of Pasolini, several volumes on Primo Levi, and a wider history of Italian cultural responses to the Holocaust. He has taught at Oxford and Cambridge Universities and is a former Senior Editor of the journal Italian Studies, and a former trustee of the British School at Rome. He was elected a Fellow of the British Academy in 2015.
Martin Eisner is Chair of Romance Studies and Professor of Italian at Duke University. He is the author of Dante's New Life of the Book: A Philology of World Literature (Oxford UP, 2021) and Boccaccio and the Invention of Italian Literature: Dante, Petrarch, Cavalcanti, and the Authority of the Vernacular (Cambridge UP, 2013). He is currently working on a biography of Boccaccio for Reaktion Books's Renaissance Lives series. With a view to the 700th anniversary of Dante's death, he continues to develop the online research project Dante's Library. His articles on Dante, Boccaccio, Petrarch, and Machiavelli have appeared in PMLA, Renaissance Quarterly, Dante Studies, Mediaevalia, California Italian Studies, Quaderni d'Italianistica, Annali d'Italianistica and Le Tre Corone. His research has been supported by the Mellon Foundation, the Institute for Advanced Study at Princeton, the American Academy in Rome, the American Philosophical Association, and the Fulbright Foundation.
Nathaniel Deutsch is a professor of history at the University of California, Santa Cruz, where he holds the Murray Baumgarten Endowed Chair in Jewish Studies and is the Faculty Director of The Humanities Institute and the Director of the Center for Jewish Studies. Among his other books are Inventing America's "Worst" Family: Eugenics, Islam, and the Fall and Rise of the Tribe of Ishmael and The Jewish Dark Continent: Life and Death in the Russian Pale of Settlement, for which he received a Guggenheim Fellowship.
Event logistics: Bicycling, car pooling, ridesharing, and public transportation are encouraged as parking is limited. If you drive to the event, please plan to park in UCSC Lot #115 or 116. To reach these lots, proceed through the main entrance to campus, continue up the hill from the information kiosk on Coolidge, then turn right at the Ranch View/Carriage House Road stoplight into the Carriage House/Campus Facilities parking lot. The Hay Barn is a 5-minute walk across the street from the parking lot.  There will be directional signage to help you get to the correct parking lot and Barn entrances. Overflow parking will be available at lot 122. Download a parking map here.
If you have disability-related needs, please contact us at thi@ucsc.edu or call 831-459-1274 by October 17th, 2022.
This event is sponsored By: Siegfried B. and Elisabeth Mignon Puknat Literary Studies Endowment, Literature Department, The Humanities Institute, Italian Studies, Jewish Studies, and Critical Race & Ethnic Studies at UC Santa Cruz