Events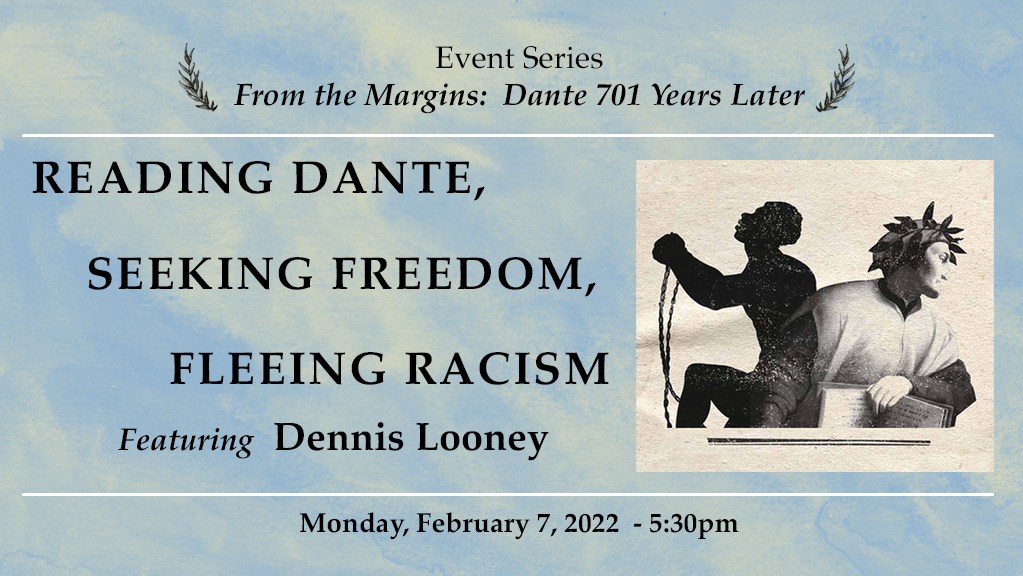 From the Margins: Dante 701 Years Later – Reading Dante, Seeking Freedom, Fleeing Racism
February 7, 2022 @ 5:30 pm

-

7:00 pm

| Virtual Event
Share
African American culture has been attentive to Dante Alighieri, the man and his writing, since the mid-19th century. Dante's Divine Comedy has proved to be an effective primer on issues of justice for the broader community. This talk will present the work of African American authors from the 19th century to today who have turned to Dante and amplified his voice that speaks truth to power, that calls out for justice without compromise, that seeks a better community for us all.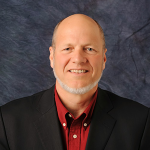 Dennis Looney served as director of the Office of Programs and director of the Association of Departments of Foreign Languages at the Modern Language Association from 2014-2021. From 1986 to 2013, he taught Italian at the University of Pittsburgh, with secondary appointments in Classics and Philosophy. He was chair of the Department of French and Italian for eleven years and assistant dean of humanities for three years at Pitt. Publications include Compromising the Classics: Romance Epic Narrative in the Italian Renaissance (Wayne State UP, 1996), which received honorable mention, MLA Marraro-Scaglione Award in Italian Literary Studies, 1996-97; and Freedom Readers: The African American Reception of Dante Alighieri and the Divine Comedy (U Notre Dame P, 2011), which received the American Association of Italian Studies Book Prize (general category) in 2011. He co-edited and co-translated Ludovico Ariosto's Latin Poetry (Harvard UP, 2018) with D. Mark Possanza.
Sponsored by the Siegfried B. and Elisabeth Mignon Puknat Literary Studies Endowment, Literature Department, The Humanities Institute, Cowell College, Italian Studies, and Critical Race & Ethnic Studies at UC Santa Cruz.