Events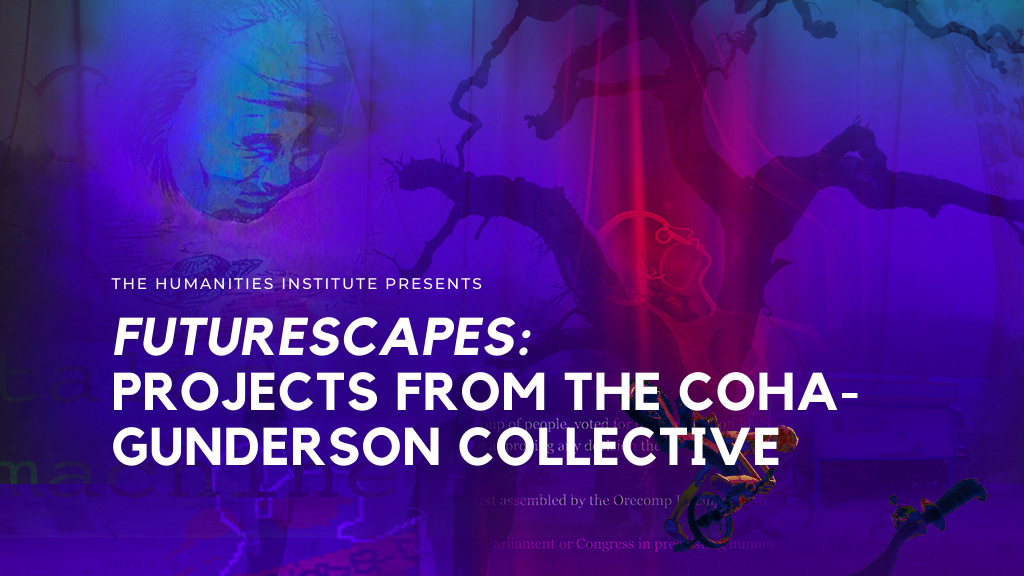 Futurescapes: Projects from the Coha-Gunderson Collective
June 2

-

June 3

| The Institute of the Arts & Sciences Gallery
Share
The Humanities Institute presents "Futurescapes: Projects from the Coha-Gunderson Collective," a multi-media exhibition by UCSC students and alumni winners of the Coha-Gunderson Prize in Speculative Futures.
13 winners of the Coha-Gunderson prize in Speculative Futures, a prize competition made possible by UCSC alumni Peter Coha (Kresge '78, Mathematics) and James Gunderson (Rachel Carson '77, Philosophy, and UCSC Foundation Board Trustee), will exhibit creative work in a variety of media.
Schedule:
Friday, June 2: Opening & Reception 4:00-8:00pm
Saturday, June 3: 12:00-5:00 pm
The exhibition is the culmination of a year-long workshop. All prior winners—undergraduates, graduate students, and alumni from across the campus—chose to participate, and each brings their unique skills and media to the exhibit: VR, visual art, film, digital media, textual materials, and performance art. The thirteen participants met biweekly for ten weeks to dialogue with campus experts, brainstorm their projects, plan the exhibit, and discuss some of the greater existential questions that arose: how can we think of the future without idealism but also without apocalyptic pessimism? What is the purpose of socially or scientifically relevant art, and can it intervene in the precarious present? How might thinking speculatively about the past impact the present and possible futures?
Exhibitors
Aidan Andreasen ("Talos Machine") is a third-year AGPM major & made this project for you to enjoy; Haoran Chang ("Fair Sai Re Pi VR") is a multimedia artist and researcher who received an MFA in Digital Art and New Media at UCSC in 2021; Rafael Franco ("Future Farmers of Amerika: Poems from the Year 2054") is a second-year PhD student in Literature at UCSC studying Gothic literature; Willow Gelphman ("Mr. Marple's One-Way Ticket to the Great Unknown") is a writer and visual artist who received BAs in Art and Literature from UCSC in 2021; Mitra Ghaffari ("Bicycle Island [A dónde nos lleva]") is a second-year Social Documentation MFA student and bike guide; Chisato Hughes ("Treasure Island") is a filmmaker based in the Bay Area working in nonfiction and hybrid, speculative forms; Ant(onia) Lorenzo ("[Au]xiology: Living Atoms") is an interdisciplinary artist and organizer committed to practices of decolonization and reciprocity & is finishing their MFA in Environmental Art and Social Practice at UCSC; Aaron Samuel Mulenga ("Tenga Tenga, Can I Help You Carry Your Load?") is a fourth-year PhD in History of Art and Visual Culture whose work engages with contemporary African art and the reclamation of local African histories; Chloe Rickards ("The Cordyceps Corner") is a data analyst, visual artist, and cosplayer who received a Master's in Ecology and Evolutionary Biology from UCSC in 2022 and is interested in the more fantastical aspects of speculative futures; Oana Tenter ("Treasure Island") is a documentary filmmaker from Romania whose work immerses her in histories that bear on the present; Lior Shamriz ("Even a Dog in Babylon is Free") is a filmmaker and an artist based in Santa Cruz, pursuing a Ph.D. in the Film and Digital Media department at UCSC; Saul Villegas ("Deep-Sea Coral III") is a first-year MFA candidate in DANM using art to create a revolving system from the mental, physical, and virtual environment and inviting people to participate in the viewer experience through digital mixed-media works; Jingtian Zong ("Don't Ride Over a Crack You'll Break Your Mother's Back") is an artist and researcher who probes technology and power, public space (on and offline) and collective memories through a feminist perspective, currently a first-year MFA candidate in Environmental Art and Social Practice at UCSC.
Carla Freccero, Project Coordinator, is a professor of Literature & History of Consciousness at UCSC. Hannah Newburn, PhD candidate in Literature, served as THI liaison for the collective.
* * *
Many people contributed to making this exhibition possible.
Carla Freccero wishes to thank the faculty and professional experts who visited the workshop: Christopher Connery, Lindsey Dillon, Anna Friz, Theresa Hice-Fromille, Mark Nash, Laurie Palmer, Sarah Papazoglakis, Jennifer Parker, Micah Perks, Jessica Taft, and Zac Zimmer. She also wishes to thank those who played a critical role within the project itself: Hannah Newburn, GSR for the group; Aaron Samuel Mulenga, resident curator; and Saul Villegas, coordinator of publicity and the virtual exhibit.
A special thanks goes to select members of the cluster: Alex Calderwood, Michael McCarrin, Matt Polzin, and Zac Zimmer.
Staff and Faculty in the Humanities and Arts contributed their expertise, efforts and equipment: at THI (Sharon Kinoshita, interim Faculty Director; Irena Polic, Managing Director; Saskia Nauenberg Dunkell; Jessica Guild; Hannah Newburn); in the Arts (Louise Leong and Colleen Jennings); in the Humanities (Humanities Academic Services and Yuri Cantrell, ITS and Humanities Liaison).
Thank you to the Institute for Arts and Sciences (IAS) at UC Santa Cruz (Rachel Nelson, Director and Chief Curator; Maia Kamehiro-Stockwell, Tam Welch) for the venue and so much more.
Thanks as well to Cari Napoles, Senior Director of Development for the Humanities Division.
* * *
Project Descriptions
*Aidan Andreasen, Talos Machine
Talos Machine is an interactive story set in the year 3142. The reader takes the role of a Ganymede police detective investigating the final homo sapiens' death. To make sense of this case file, they'll need to research everything 3142 has to offer using Omnipedia, an encyclopedia of everything. And who knows, this might be about more than a single human's demise.
Talos Machine is an "open website" experience – readers can visit any page on Omnipedia whenever they'd like, until they're ready to definitively solve the mystery. This case won't be cracked by following the exploits of a main character – the reader themselves must think like a detective, as it's up to them to connect the dots between ideas and put their theories to the test.
Central to the world of 3142 is a superintelligent AI, the Orecomp Intelligence, which possesses powers far exceeding those of any living being. It has sustained a stable solar system society for nearly 1100 years, but stable does not mean familiar. The world of Talos Machine was created from our attempts to answer a deceptively challenging question: what does it mean to be human? What is it about us, right here and right now, that we truly care about and must work to preserve?
Talos Machine was first written in 2021, when it felt like its potentially future-defining topics and questions were largely underdiscussed. A mere two years later, the concept of intelligent AI has gone mainstream. Some of the speculative futures depicted in Talos Machine might not be speculative for much longer. Our actions today will decide the sort of destiny we have before us. Talos Machine is neither a best-case nor worst-case scenario – but hopefully becoming a detective in Ganymede will get readers thinking about what kind of future they want to see.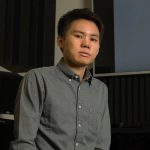 *Haoran Chang, Fair Sai Re Pi VR 
Fair Sai Re Pi VR is a multisensory VR experience that invites audiences to experience a fictional fire therapy based on the one sold by a real Chinese pyramid scheme company named QuanJian that went bankrupt in 2020 after a scandal erupted about the scheme. The experience is a reenactment of the real company, a simulation of a simulation. It performs a critique of the company's capitalistic logic of exploitation, its solidification of hierarchy, and the values of excessive consumption, and questions the relationship between Western modernity and the philosophy of Chinese Traditional Medicine. The playful and surreal pseudo-therapy brings the contradiction between the philosophy of CTM—emphasizing wholeness—and the pyramid scheme business model with its strict hierarchical order. Fire is very common in CTM, like cupping.
This project, however, is less about the efficacy of CTM and more about how the tradition is displaced and remade in a society dominated by the ideology of technology from the West. Fire, in this VR experience, is a motif existing between "natural" fire, the fire to "cure the diseases" and "cultural" fire, the fire situated in the network of pyramid scheme structures that burns participants financially. This project is also related to a conceptual framework of "Emersive VR" that I proposed in my thesis. Different from the idea of Immersive VR, Emersive VR intends to break the singularity of virtual space. In the original version of this project, participants enter a room and lie down on a custom-made massage bed with physical mechanisms, such as a heat fan, water spray, and heat blanket, connected to the VR program Arduino (in this edited version, audience will only be immersed visually in VR). Rather than being isolated in a singular space rendered by the VR headset, bodies are situated in a liminal space between the virtual and physical, fiction and reality.
*Rafael Franco, Future Farmers of Amerika: Poems From the Year 2054
Future Farmers of Amerika: Poems From the Year 2054 is a collection of poems that gives voice to the unheard narratives of immigrant farmworkers in California's Central Valley. Written in 2021, the collection features a diverse array of poetic forms, including epistolary, free verse, and diary entries. Audiences can also listen to readings of a selection of these poems using the corresponding QR code. Especially central to these poems is language and translation. Much narrativization of farmwork in the Central Valley gets recounted by third parties, and thus the native Spanish-speaking voices get erased, despite the fact that most Central Valley farm work is by immigrants who speak solely Spanish. This creates a tension between the English-language narratives about farm work and the actual experiences of farm workers. The inability to translate many of the words about farm work labor from Spanish to English mirrors the failure to translate farmworkers' experiences into the English language, thus foregrounding the incomplete nature of the narratives we read and hear in the media.
The collection serves as a vessel that projects the stories of farmworkers into the future. By evoking a year in the near future, the stories hope to blur the lines between past, present, and future, all while anticipating the future itself. Together, the form, time, and language of this collection incentivize readers and listeners to diversify the perspectives from which they pay attention to the silenced voices of immigrant farm work labor. However, the collection also aims to recognize its own limitations. This exhibition is not a complete account of immigrant farm work in the Central Valley. Rather, it hopes to penetrate dominant narratives of farm work labor and production, creating a space in which to listen to the voices of immigrant farm workers. In promoting attentive listening practices, the exhibit invites viewers to carry these previously lost or forgotten literary voices into the future.
*Willow Gelphman, Mr. Marple's One-Way Ticket to the Great Unknown
Mr. Marple's One-Way Ticket to the Great Unknown is the epic tale of one lowly billionaire's quest to win over an entire small, conservative, majority-straight/white town in the midwest. A mysterious wormhole appears on the outskirts of Midville, and the baffled locals are unsure what to do with it until Mr. Marple arrives with the intent to transform it into a tourist destination. He has a vision, he has a plan, and he has a particular knack for quickly dissolving dissent in whatever form it may arise.
Written in comic form, the reader gets to meet a wide cast of characters who act both individually and as a collective. There is no one main character, but rather a number of faces and storylines that thread together into a whole. While the townspeople have strength in numbers, they are limited by shortsightedness and a disbelief that anyone like Marple would do anything to threaten people like them. Their culture is dominant and their faith in their bootstraps is unwavering. While resembling Marple in all ways except power, the people of Midville are nothing but an obstacle now that they are in his way. "Mr. Marple" imagines a situation where white colonialist values "Ouroboros" themselves.
*Mitra Ghaffari, Bicycle Island [A dónde nos lleva]
In response to the transportation standstill during Cuba's economic crisis of the 1990s, the government distributed 1.2 million bicycles in public workplaces and schools throughout the island. Havana's city planning was temporarily organized to accommodate bike infrastructure; however, once foreign oil supply was restored, bicycles faded from view as their parts rusted, broke, and were abandoned. Bicycles became a symbol of the worst of the economic crisis and were associated with hardship and scarcity. Bicycle Island (A dónde nos lleva) offers a contemporary portrait of the bicycle as a re-adopted resource during the pandemic and a critical tool for the future of the island.
An intimate portrait of place, people, and movement, Bicycle Island displays various artistic interpretations of the bicycle, and includes collaborations with muralists, musicians, artisans, and puppeteers. These artistic representations and a mosaic of portraits of bicycle users combine to communicate the city's history, culture, and projected future, tracing embodied associations to urban space and contrasting the bicycle with other transportation methods. Bicycle Island guides a future orientation for urban mobility on the island, archiving a collective effort to reclaim the bicycle as a central and celebrated tool of Havana's future.
All songs were performed live by the Ensemble Interactivo de La Habana on August 2nd, 2022.
*Chisato Hughes & Oana Tenter, Treasure Island [see below]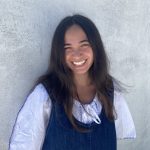 *Ant(onia) Lorenzo, [Au]xiology: Living Atoms 
(Au)xiology is a portmanteau of the symbol for the element gold, from the Latin aurum, and axiology, the study of value and valuation. It was originally a pedagogical and art-based collaboration with undergraduate students asking questions about our society's values, the ways they are shaped, their impacts on material reality, and how art might contribute to shifting them. Within a 10-week course, students used research-based inquiry into gold's materiality, histories, and effects to collectively analyze notions of value and dominant worldviews. In the months after the course concluded, their research has become part of a work of episodic story-telling narrated by atoms that all find themselves composing a pair of gold earrings in 2023.
This exhibition stages three episodes in the life of these atoms. The first, a decade or so from now, when a mining company scandalizes the speculative market by dusting an ore sample with gold. The second, nearly a half-century later, where the gold atoms are nanoparticles, collecting microplastics in the human bloodstream. And the third, where the atoms drift in a vast region of oceanic waters. Each of the gold's futures is informed by a reckoning with our contemporary moment, where "gold futures" are both theoretical and traded daily.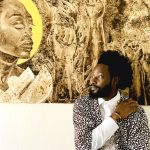 *Aaron Samuel Mulenga, Tenga Tenga, Can I Help You Carry Your Load?
In 2021, I created a performance piece entitled Tenga Tenga, Can I Help You Carry Your Load? This performance was created to remember the Tenga Tenga, who were African porters used by the British to carry their soldiers' equipment in the First World War. The efforts of the Tenga Tenga aided the British and Allied forces in southern Africa to win the war over the German forces. A stone cenotaph was erected in the town of Mbala in northern Zambia to commemorate the Tenga Tenga.
Through my project I aim to use speculative fiction to imagine what our present moment would look like if recognition and acknowledgement were given to the individual Africans who participated in the First World War as carriers. How would this shift the imagination of the War and who was present in it? This project utilizes installation, performance and moving image to provide an avenue for the speculative futures of the Tenga Tenga to be considered.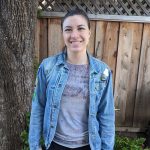 *Chloe Rickards, The Cordyceps Corner
The Cordyceps Corner is an interactive science station that explores a future where the Cordyceps genus of fungus evolved to infect animals. At the Cordyceps Corner, guests will examine the world from the perspective of a parasite, learn what The Last of Us got wrong, and discover the medicinal applications of a caterpillar-killing species of the fungus.
Central to this project is Cordyceps: An Illustrated Field Guide, a booklet of original watercolors and descriptions from this speculative future. The Illustrated Field Guide takes a closer look at the mechanisms of infection, the life cycle of the fungus, and the manifestation of symptoms in its hosts. The Illustrated Field Guide highlights how infectious diseases operate within an ecology – one that expands beyond humans.
Visitors will also find real samples of cordyceps, medicinal tinctures, and other materials related to the traditional medicinal use of cordyceps. Cordyceps have been a part of human history for hundreds of years. Its fruiting bodies are cultivated from caterpillars to boost the immune system and to treat fatigue and kidney problems.
The Cordyceps Corner invites you to bring a sense of childlike wonder in the face of death, decay, healing, and medicine. Ask questions, get your hands dirty, and immerse yourself in a world of fungi.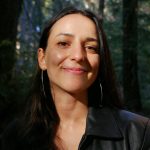 *Oana Tenter & Chisato Hughes, Treasure Island
To many in the city, San Francisco's Treasure Island is out of sight, out of mind. Born from trash in the event of the 1939 World's Fair, the island became host to the navy and its radiological testing during American wars abroad, and is currently a quiet, ghostly site for Section 8 housing, storage containers, transitional homes, and empty barracks. Simultaneously and urgently, the island is undergoing significant changes: highrises are being erected, transportation fares have increased, and storage buildings converted to event venues and microbreweries for city-dweller getaways. Our project aims to make these various transitions on the island visible and speculate on a future that is malleable.
Treasure Island (working title) is an experimental installation piece drawing from old archival footage from the island's World's Fair, naval training videos and propaganda, and recent observational footage taken with residents at Home Free, a transitional home for formerly-incarcerated survivors of domestic violence. The project invokes the island's past histories–and its contested present as a toxic landscape–asking questions about what might be remediated from the proverbial rubble. What does (or can) healing from violence–structural, imperial, interpersonal–look like? How do we learn from past traumas and hold state bodies accountable in our orientation towards the future? These questions come about in anticipation of the island's redevelopment into an "Eco-City of the Future," a plan made for the island by the San Francisco Board of Supervisors in 2011. The exhibit consists of a three-screened installation with one running soundscape.
*Lior Shamriz, Even a Dog in Babylon is Free
In a letter written in the 7th century BC by the Babylonians to the Assyrian king Esarhaddon, the Babylonians defend the rights of foreigners in their city and call on the Assyrian king to afford them the same privileges they receive as Babylonians. They write that "even a dog, when entering the gates of Babylon, shall be protected."
The film is constructed as a series of repetitive iterations inspired by the musical "Passacaglia" form, in which continuous variations of a base melody unfold throughout a piece. Each sequence begins with a conversation between Lior Shamriz, the film's director, and Myriam Ali-Ahmad, a Los Angeles-based Lebanese actor. We learn that Ali-Ahmad was invited by Shamriz to act in a faux documentary as a process of world-building for Shamriz's future project, a speculative feature film taking place in a West Asia that was never colonized by France or Britain. After the conversation, we see Myriam Ali-Ahmad in character as Souhaila, a fictional artist in the Federal States of West Asia, the entity now encompassing most of what used to be the Ottoman Empire. Souhaila is then shown working on a video poem that utilizes ancient texts. She comments on the letter the Babylonians wrote to Esarhaddon: why did the Babylonians need to denigrate the status of dogs to elevate foreigners in their city? With each iteration, the texts Souhaila is working with and her mode of engagement with them change, as the historical knowledge base in the "world" of the film modulates.
Even a Dog in Babylon is Free is an investigation of how our understanding of the past shapes our interactions with the world and of the relationship between our sense of historical linearity and our political worldview. In one of the iterations, for example, the discovery of an ancient West Asian school of thought that opposed the hierarchy between gods, people, and non-human animals prompts Souhaila to work with a different text. At the same time, the film questions our need to reevaluate the past in order to conceive different futures.
2K Video, Sound, 2023
Performers: Myriam Ali-Ahmad, Su-jin Kim Holmes, Alexandra Panzer, Mitra Ghaffari
Camera: Lior Shamriz, Hannah Jayanti
Recordist: Oana Tenter
*Saul Villegas, Deep-Sea Coral III
Environmental pollution on land shifts into the atmosphere through time and passes along the water and ecologies undersea. Deep Sea Coral III uses archival submersible footage from the Hawaiʻi Undersea Research Lab (HURL) and scientific data culled from ancient denizens of the sea comprising a biological archive for oceanographers of "multi-millennial timescales." Extracted artifacts, such as deep-sea coral, serve as paleo-recorders of biogeochemical information. Thinking of that microenvironment that accumulates in geological time and looking for a way of seeing these archives through a multi-spatial perspective, I designed an immersive virtual world representing the deep sea.
My process begins by placing authentic artifacts in a virtual environment to re-create the sensation of submersible dives through digital media. Deep-Sea Coral III invites viewers to engage with these altered photographs and video footage through the speculative lens of the underwater world. My goal is to inspire future researchers to find new ways to reimagine deep-sea archives and ways to exhibit such archival materials for those who remain above.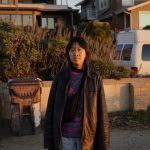 *Jingtian Zong, Don't Ride Over a Crack, You'll Break Your Mother's Back 
Don't Ride Over a Crack, You'll Break Your Mother's Back is a two-channel video and installation that investigates cracks in the American road infrastructure from an outsider's perspective. Channeling the artist's testimony of a bike accident in Santa Cruz to the history of U.S. highway development, the project tests the speculative ground upon which our contemporary reality is constructed and the twisted relationship between the two.
Its title adapted from a popular rhyme among American children, "Step on a Crack, Break Your Mother's Back," the project asks: Which bodies do a failed road infrastructure impact the most? A suspected alternative version of the rhyme, "Step on a Crack, and Your Mother Will Turn Black" (or in some sources, "You Would Marry A Black Person"), indicates a backdrop of how cracks might, in both material and symbolic forms, target certain bodies rather than others. Surrounded by journalistic photos of its socio-geographical context, the crack over which the artist had their bike accident is transplanted into the IAS gallery and invites contemplation at the intersection of social responsibility, mobility, and vulnerability.
Where is the boundary between the private and the public? Taking the U.S. highway system as its test field, the project poses this question that has become increasingly important in the post-pandemic era, and that immigrant narratives often further complicate. In the 2-channel video, images of early Fordism productions and Futurama, the 1939 New York World's Fair, are juxtaposed with footage of cracked roads in Santa Cruz and on the artist – an Asian woman's skin, exploring how the private and the public, although often kept separate, are deeply intertwined.