Events

CANCELED: Hannah Zeavin – Sigmund Freud: Tele-Analyst
December 1, 2022 @ 1:30 pm

-

3:00 pm

| Humanities 1, Room 210
Share
In The Distance Cure: A History of Teletherapy, Hannah Zeavin shows that, far from a recent concern in the COVID-19 pandemic, teletherapy is as old as psychoanalysis itself. It may be well known that Sigmund Freud routinely used media metaphorically in his theories of the psychic apparatus; this talk recovers the early history of Freud's real use of media in therapies over distance.
Zeavin reads epistolary and postal conventions in Freud's moment, intertwined with Freud's own epistolary self-analysis (in correspondence with Wilhelm Fliess) and the unconventional treatment by correspondence of his only child patient, the agoraphobic "Little Hans," in order to rethink the coincidental origins of psychoanalysis and teletherapy, and to help us think through narratives of loss that attend current uses of technology to mediate therapy.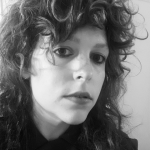 Hannah Zeavin is a scholar, writer, and editor whose work centers on the history of human sciences (psychoanalysis, psychology, and psychiatry), the history of technology, feminist STS, and media theory. She is an Assistant Professor at Indiana University in the Luddy School of Informatics. Additionally, she is a visiting fellow at the Columbia University Center for the Study of Social Difference.
Zeavin's first book, The Distance Cure: A History of Teletherapy is now out from MIT Press, with a Foreword by John Durham Peters. She is at work on her second book, Mother's Little Helpers: Technology in the American Family (MIT Press, under contract). Other academic work has appeared in or is forthcoming from differences: A Journal of Feminist Studies, Technology and Culture, American Imago, Media, Culture, & Society, and elsewhere.