Events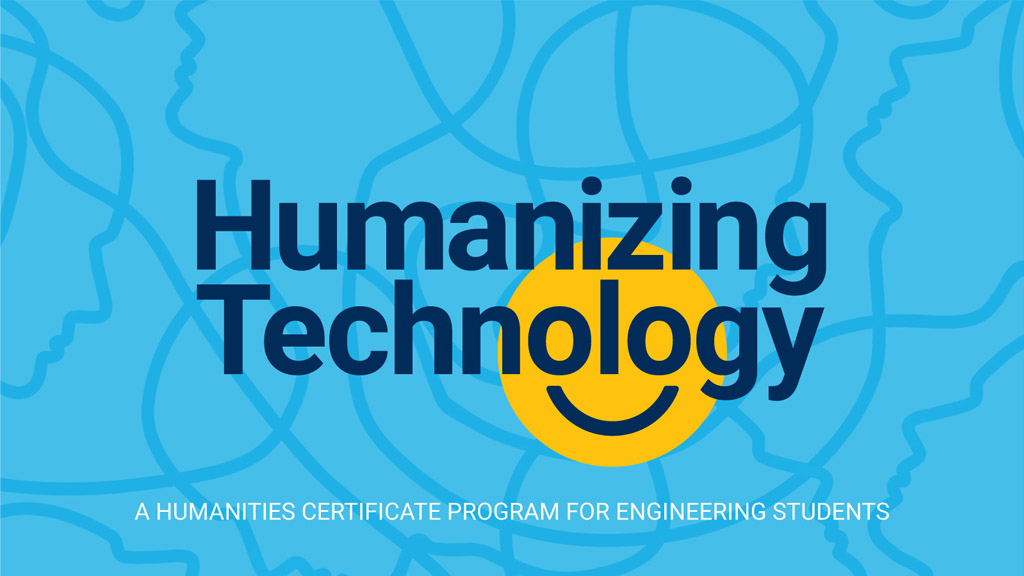 Humanizing Technology Launch Event
November 7, 2022 @ 4:30 pm

-

6:00 pm

| Crown College Plaza
Share
The Humanizing Technology Certificate Program is a Humanities Division initiative targeted to early career Engineering students but open to all UCSC undergraduates. The program features small class sizes and GE courses that examine the goals and impacts of technology in various ways. To earn the certificate, students take three of the five lower-division Humanities courses listed below. There are no prerequisites, and you can take the courses in any order you choose. Each course fulfills a different GE requirement:
Curious about where to find GE Humanities courses about technology? Come join the Humanizing Technology Certificate Program!
HUMN 15 Ethics and Technology Perspectives on Technology GE, offered Spring and Summer 2023
This course explores ethical, social, and political issues raised by existing and emerging technologies. HUMN 25 Humans and Machines Textual Analysis GE, offered Winter and Summer 2023. This course explores the tension between humans and machines, between people and objects increasingly resembling them.
HUMN 35 Language Technology Cross-Cultural Analysis GE, offered Winter 2023
This course provides a comparative, historical framing of the development of communication technologies and practices, considering a variety of cultures and societies across human history.
HUMN 45 Race and Technology Ethnicity and Race GE, offered Spring and Summer 2023
This course examines how the construction of race connects with constructs in science and technology.
HUMN 55 Technologies of Representation Interpreting Arts and Media GE, offered Spring and Summer 2023
Focusing on technologies of representation like photographs, selfies, and surveillance data, this course explores how viewers and makers derive meaning from images and how power operates in their creation and circulation.
Funded by the National Endowment for the Humanities Interested in learning more? See our website for details: humanities.ucsc.edu/academics/hum-tech