Events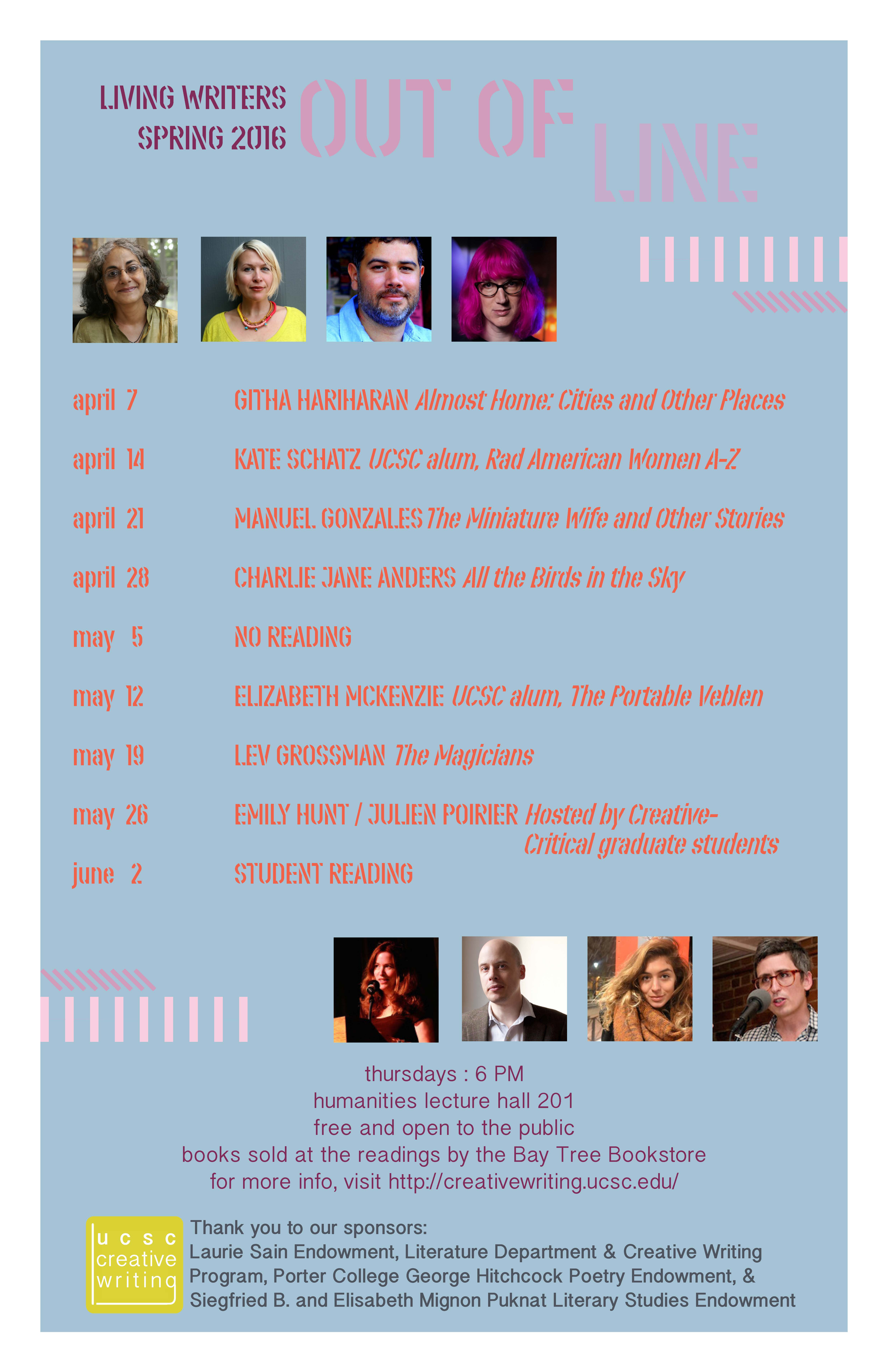 Living Writers: Kate Schatz
April 14, 2016 @ 6:00 pm

-

7:45 pm

| Humanities Lecture Hall, Room 206

Free
Share
Kate Schatz, UCSC creative writing/Lit alum, is the New York Times bestselling author of Rad American Women A-Z, a children's book (for everyone) published by City Lights Books. It's gotten love from BUST, Publisher's Weekly, BuzzFeed, MTV, Ms., Teen Vogue, Kirkus Reviews, GOOD, The New York Times, AFROPUNK, and all kinds of other rad outlets.
Her book of fiction, Rid of Me: A Story, was published in 2006 as part of the acclaimed 33 1/3 series. Her work has been published in Oxford American, Denver Quarterly, Joyland, East Bay Express, and San Francisco Chronicle, among others. Her short story "Folsom, Survivor" was a 2010 Notable Short Story in Best American Short Stories 2011.
She is a co-founder of The Encyclopedia Project, and is the Chair of the School of Literary Arts at Oakland School for the Arts. Kate received her MFA in Fiction Writing from Brown, and a double BA in Women's Studies/Creative Writing from UC Santa Cruz. She lives in the Bay Area with her family.
---
Spring 2016 Living Writers Series: Out of Line
Why Out of Line?
"I chose the theme Out of Line because it characterizes the way many of these writers work across genre, in different genres, and generally seem to prize the element of surprise in their writing. I'm hoping it will encourage our students to think outside the box and have fun with their writing. In general, I'm confident this will be a really fun series with a lot of writers with great senses of humor as well as deep interests in the political." – Professor Micah Perks
This event is free and open to the public! Books from the authors will be on sale at the event by the Bay Tree Book Store. Get a book and get it signed by our marvelous visiting authors!
Thursdays, 6:00-7:45 PM
Humanities Lecture Hall, 206
April 7: Githa Hariharan (CANCELED)
April 14: Kate Schatz
April 21: Manuel Gonzales
April 28: Charlie Jane Anders
May 5: NO READING
May 12: Elizabeth McKenzie
May 19: Lev Grossman
May 26: Emily Hunt & Julien Poirier
June 2: Student Reading