Events

Living Writers: Nouri al-Jarrah with translator Camilo Gómez-Rivas and Omar Pimienta with translator José Antonio Villarán
October 21, 2021 @ 5:20 pm

-

6:55 pm

| Virtual Event
Share
Nouri al-Jarrah is a Syrian poet and influential poetic voice on the Arab literary scene. He has lived in exile and been publishing his poetry for nearly 40 years. His poetry draws on diverse cultural sources, and is marked by a special focus on mythology, folk tales and legends. A Boat to Lesbos and Other Poems (Banipal Books, 2018), is Nouri Al-Jarrah's first collection in English translation. This powerful epic poem was written while thousands of Syrian refugees were enduring frightening journeys across the Mediterranean before arriving on the small island, and set out like a Greek tragedy, also has editions in French, Italian, Turkish, Spanish, Persian, and forthcoming in Greek – a truly international response to the torment of the Syrian people during these last few years.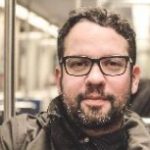 Camilo Gómez-Rivas and Allison Blecker are the translators of Nouri al-Jarrah's A Boat to Lesbos and Other Poems (Banipal Books, 2018). Gómez-Rivas is an Associate Professor of Mediterranean Studies at the University of California, Santa Cruz. He specializes in the cultures, history, and literatures of the medieval and early modern western Mediterranean. His book, Law and the Islamization of Morocco under the Almoravids: the Fatwās of Ibn Rushd al-Jadd to the Far Maghrib, analyzes a group of legal consultative texts between Cordoba and the Far Maghrib (what is today Morocco) and argues that legal institutions developed in the latter in response to the social needs of growing urban spaces and the administrative needs of the first Berber-Islamic empire. He is currently working on a second book-length project on the social and cultural history of the reception of displaced populations in the medieval and early modern western Mediterranean: a history of the refugees of the "reconquista." In addition to translating modern Arabic literature, he has also written on modern topics including legal reform in Morocco and Egypt. He received his PhD in Medieval Studies from Yale in 2009. After a two-year dissertation writing fellowship at Willamette University in, Salem, Oregon, he spent five years teaching in the Department of Arab and Islamic Civilizations at the American University in Cairo.
Omar Pimienta was born in Tijuana in 1978 and lives and works between San Diego and Tijuana. Pimienta has a Ph.D in Literature and an MFA from the University of California-San Diego as well as a B.A. in Latin American Studies, San Diego State University. He has exhibited both nationally and internationally at spaces such as the Museum of Contemporary Art San Diego; 5th Transborder Biennial with El Paso Museum of Art; MOCA Tucson. Arizona; Oceanside Museum of Art.; A Pacific Standard Time: LA/LA exhibit; Museum of Latin American Art in Long Beach and the Paul Getty Museum Los Angeles, CA. His books of poetry include, Album of Fences (Cardboard House Press, 2018), Inspección secudaria (Atrasalante Poesía, 2017), El Álbum de las Rejas (Ediciones Liliputienses, 2016), Escribo desde aquí (Pre-Textos, 2010), La Libertad: ciudad de paso. (CECUT/ CONACULTA, 2006; New edition, Aullido libros, Huelva, España, 2008), and Primera Persona: Ella. (Ediciones de la Esquina /Anortecer, 2004; New Edition, Littera libros, Cáceres, España. 2009).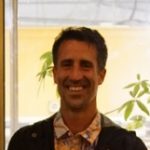 José Antonio Villarán is the translator of Omar Pimienta's Album of Fences (Cardboard House Press, 2018). He has bilingual fluency (English and Spanish) as a writer, scholar, translator and instructor. He is the author of two books of poetry: la distancia es siempre la misma (2006) & el cerrajero (2012). He is the creator of the AMLT project (http://amlt-elcomienzo.blogspot.pe), an exploration of hypertext literature and collective authorship. His third book, titled open pit, is forthcoming from AUB in 2021. Areas of focus include: Creative Writing, Poetry/Poetics, Cross-Genre Literature, Literary Translation, US-Latinx Literature, Critical University Studies and Critical Race and Ethnic Studies. He holds an MFA in Writing from UCSD and a PhD in Literature with a Creative/Critical Writing Concentration from UCSC.

The World Beyond Us: A Living Writers Series – Taking advantage of our (hopefully) last virtual Living Writers this Fall, 2021, this series will be centered on writers working and living outside the United States, writers who look beyond the U.S. in their work, and writers who work in languages other than English. Due to the prohibitive cost of travel and lodging, many of these writers would have been difficult if not impossible to bring in person. Some writers will read with their translators, extending the conversation to the art of translation as well. Two of these translators are Literature Department professors and one a Literature Department graduate student, highlighting the creative translation work being done in our own department. The U.S. publishes very little work in translation, just 3% of the books published in the U.S. are translations, compared to other countries (50% of Italy's books are translations, for example). Thus, this series will expose students (as well as faculty and community members) to exciting writers, writing and translations they very likely are not familiar with.
This series will also include one night of California speculative writers, Claire Vaye Watkins and Cathy Thomas, who will read and talk about California Futures. This California Futures evening will be sponsored by The Humanities Institute Research Cluster Speculatively Scientific Fictions of the Future.