Events

Missing and Murdered Indigenous Women Database
November 21, 2019 @ 7:10 pm

-

8:45 pm

| Cultural Center at Merrill
Share
Jessica Kolopenuk will talk with Science & Justice and the Crown College about the Missing and Murdered Indigenous Women database. For resources, news articles, tool-kits and webinars that frame the issues, refer to the National Indigenous Women's Resource Center's page on the special collection. Read or Listen to: Native American Activists Look To Next Steps After Murdered And Missing Indigenous Women Study Bill Passes (3/21/19)
Hosted by the Crown College Core Course (Ethical and Political Implications of Emerging Technologies) and the Science & Justice Research Center, with an introduction from Kim TallBear.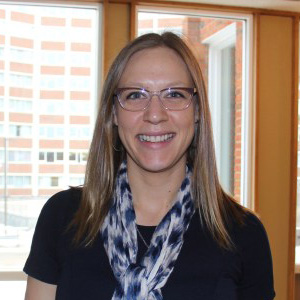 Jessica Kolopenuk (Cree, Peguis First Nation) is Assistant Professor at the Faculty of Native Studies, University of Alberta and Ph.D. Candidate in the Department of Political Science at the University of Victoria. Her doctoral project, The Science of Indigeneity: DNA Beyond Ancestry is a study of how, in Canada, genomic biotechnologies are impacting definitions of Indigeneity in the fields of forensic science, biomedical research, and physical anthropology. She identifies opportunities where Indigenous peoples may intervene to govern the genetic/genome sciences that affect their bodies, territories, and peoples. Over the past two years, with TallBear, she has been involved with co-developing the Indigenous Science, Technology, and Society Research and Training Program at the UofA. Jessica is a co-organizer of the Summer internship for INdigenous peoples in Genomics Canada (SING Canada).
Kim TallBear (UCSC HistCon, SJRC Advisor) Associate Professor, Faculty of Native Studies, University of Alberta, and Canada Research Chair in Indigenous Peoples, Technoscience & Environment. She is building a research hub in Indigenous Science, Technology, and Society (www.IndigenousSTS.com). Follow them at @indigenous_sts. TallBear is author of Native American DNA: Tribal Belonging and the False Promise of Genetic Science (University of Minnesota Press, 2013). Her Indigenous STS work recently turned to also address decolonial and Indigenous sexualities. She founded a University of Alberta arts-based research lab and co-produces the sexy storytelling show, Tipi Confessions, sparked by the popular Austin, Texas show, Bedpost Confessions. Building on lessons learned with geneticists about how race categories get settled, TallBear is working on a book that interrogates settler-colonial commitments to settlement in place, within disciplines, and within monogamous, state-sanctioned marriage. She is a citizen of the Sisseton-Wahpeton Oyate in South Dakota. She tweets @KimTallBear and @CriticalPoly.
Co-sponsored by: the Science & Justice Research Center, Crown College, the Human Paleogenomics Lab, Feminist Studies, the Santa Cruz Institute for Social Transformation, and The Humanities Institute.