Events

PhD+ Graduate Student Workshop Series – Understanding the ACLS Public Fellows Program: Reflections from UCSC Alumni
January 25, 2019 @ 11:00 am

-

12:30 pm

| Humanities 1, Room 210
Share
Learn more about the ACLS Public Fellows program in conversation with two UCSC Grad Alums who have launched careers through the ACLS Public Fellows program.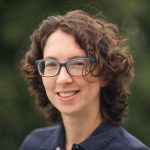 Sophia Booth Magnone, Literature PhD, is the Development Manager & Mellon/ACLS Public Fellow at the Feminist Press. In her role at FP, she manages grant writing, individual giving, and fundraising events to support the operations of a small nonprofit book publisher. Prior to the ACLS fellowship, she studied and taught feminist literature, speculative fiction, and animal studies at UC Santa Cruz. Her writing has been published in Public Books, Palimpsest, Humanimalia, and more.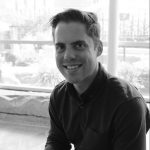 Michael Ursell is the manager of development and strategic partnerships at the  Black Mountain Institute at the University of Nevada, Las Vegas. He is also associate publisher of The Believer, a nationally circulated literary magazine. Previously, he worked at the Los Angeles Review of Books as a communications director and an editor for the nonprofit magazine's poetry section. He arrived at LARB through the American Council of Learned Societies "Public Fellows" program. Michael holds a PhD in literature from the University of California, Santa Cruz, where he wrote about English and French Renaissance poetry and taught many classes, from Shakespeare to intro composition. His academic writing has appeared in publications including Studies in English Literature 1500-1900, Connotations, and The Princeton Encyclopedia of Poetry and Poetics.
If you have trouble viewing above images, you may view this album directly on Flickr.
—-
About the PhD+ Workshop Series
Please join us for the third year of PhD+ Workshops, hosted by the Institute for Humanities Research. We meet monthly, over lunch, to discuss possible career paths for PhDs, internship possibilities, grants/fellowships, work/life balance, elements of style, online identity issues, and much, much more.
Lunch will be served.
Please RSVP below:
Related Events