Events

PhD+ Series – Public Speaking with Bri McWhorter
November 30 @ 11:30 am

-

1:00 pm

| Graduate Student Commons
Share
Every presentation is an opportunity to share your ideas and connect with your audience. In this interactive workshop, Bri will lead you through her program, W.A.V.E.®, where she will show you techniques to overcome nerves, use your voice effectively, and bring your content to life. Whether you are sharing a pitch about your work, speaking at a conference, or giving a job talk, she will share tools that you can use to impress and captivate your audience.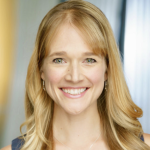 Bri McWhorter is the founder and CEO of Activate to Captivate, where she teaches communication techniques from an actor's point of view. She specializes in public speaking, scientific communications, interview skills, and interpersonal communications. She has taught workshops at Fortune 500 companies, privately coached CEOs at nonprofits, and led certificate programs at top universities. She is the creator of W.A.V.E.®, a program where she teaches speakers how to overcome nerves, use body language, and rely on their voice to tell an engaging story. She has coached speakers for academic symposia at various institutions, including UC Office of the President, UC Irvine, UC Santa Barbara, and UC Santa Cruz. She has a Master of Fine Arts in acting from UC Irvine and a bachelor's degree in theater and performance studies from UC Berkeley.

This workshop is presented by the Division of Graduate Studies and co-sponsored by The Humanities Institute as part of our 2023-2024 PhD+ series. The Division of Graduate Studies' workshops are for current UC Santa Cruz graduate students and postdoctoral scholars and require an active UC Santa Cruz email address.
About the PhD+ Workshop Series
Join us for the eighth year of PhD+ Workshops, hosted (or co-sponsored) by The Humanities Institute. Our meetings provide the opportunity to discuss possible career paths for PhDs, internship possibilities, grant/fellowships, work/life balance, elements of style, online identity issues, and much, much more.
Related Events