Events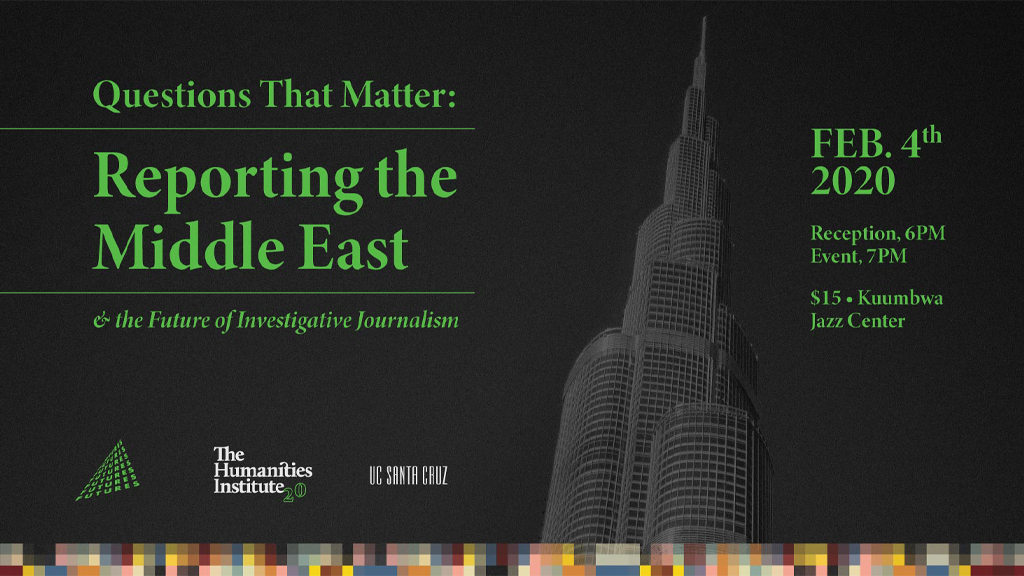 Questions That Matter: Reporting the Middle East
February 4, 2020 @ 6:00 pm

-

9:00 pm

| Kuumbwa Jazz Center
Share
The Humanities Institute and the Center for the Middle East and North Africa present:
Questions That Matter: Reporting the Middle East and the Future of Investigative Journalism
Veteran NPR journalists Hannah Allam & Leila Fadel, in conversation with Jennifer Derr Associate Professor of History at UCSC, discuss their careers in journalism in the Middle East and their current work on culture, diversity, race, and extremism in the United States. This event celebrates the launch of the new Center for the Middle East and North Africa with an evening of consequential conversation about the region.
Join us as we consider these questions and more: What did journalists reporting the Middle East experience during the American invasion of Iraq and the Arab Spring? What is it like to report from the United States when the field of journalism is under attack? How should journalists tackle fragmented and fabricated realities in the future?
Reception 6pm – Event begins 7pm
Tickets $15

A conversation with:
Jennifer Derr
Associate Professor of History, Director of the Center for Middle East and North Africa
Hannah Allam
NPR National Security Correspondent
Leila Fadel
NPR National Correspondent
Directions and Parking:
Kuumbwa Jazz Center located at 320 Cedar St # 2, Santa Cruz, CA 95060. Click here for directions and parking at the Kuumbwa Jazz Center.
If you have disability-related needs, please contact The Humanities Institute at thi@ucsc.edu or call 831-459-1274 by January 31, 2020.
A limited number of free tickets were available to UCSC students, which have already been given out. We hope to be able to provide more opportunities in the future.