Events

"Free Men" Film Screening
February 12, 2020 @ 6:30 pm

-

9:00 pm

| The Nickelodeon Theatre
Share
Free Men (French: Les hommes libres) is a 2011 French film written and directed by Ismaël Ferroukhi, which recounts the largely untold story about the role that Algerian and other North African Muslims in Paris played in the French resistance and as rescuers of Jews during the German occupation (1940–1944). It features two historic figures: Si Kaddour Benghabrit, rector of the Grand Mosque of Paris, and Salim Halali, an Algerian Jewish singer. The film stars Tahar Rahim playing a fictional young Algerian and Michael Lonsdale as the rector.
Free and open to the public – RSVP appreciated. Seating is first come, first served. 
Doors open at 6:30, film begins at 7:00pm

After the film there will be a Q & A with Chris Silver, Assistant Professor in Jewish History and Culture (McGill University) and Esther Lassman (Katz Center for Advanced Judaic Studies at the University of Pennsylvania), moderated by Alma Heckman, Assistant Professor of History at UC Santa Cruz.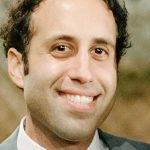 Chris Silver serves as Segal Family Assistant Professor in Jewish History and Culture in the Department of Jewish Studies at McGill University. He earned his PhD in History from UCLA. Recipient of awards from the Posen Foundation, the American Academy of Jewish Research, and the American Institute for Maghrib Studies, Silver's scholarship on Morocco, Algeria, and Tunisia has appeared in Hespéris-Tamuda, History Today, and the United States Holocaust Memorial Museum's Holocaust Encyclopedia. He is currently completing a book manuscript on the subject of Jews, Muslims, and music in twentieth century North Africa.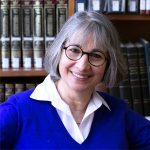 Etty Lassman-Hileli is a sabra – born and raised in Israel. In 1978, she graduated from the Interior Decorating & Construction Drawing program at the Technion – Israel Institute of Technology in Haifa, Israel. For the last three decades, Etty has been a research assistant to the visiting fellows at the Katz Center for Advanced Judaic Studies at the University of Pennsylvania. The ongoing work with hundreds of fellows from all around the world – has enabled her to broaden and deepen her knowledge in many fields in Jewish Studies. Etty uses her graphic design skills to enhance and transform abstract concepts originated in the research material into clear presentations. During her years at the University of Pennsylvania she has worked toward the completion of her degree in Art History. Photography is her hobby, and she is the in-house photographer for all the Katz Center activities.
During the academic year 2018-2019 whose theme was Jewish Life in Modern Islamic Contexts, a group of participating fellows encouraged Etty to present her own research about her father's brother – the singer Salim Halali. Etty's presentation will include her personal stories along with research she has conducted about her uncle and his unique contribution to world music.
Sponsored by the UCSC Neufeld-Levin Chair of Holocaust Studies
Directions and Parking:
The Nickelodeon Theatre is located at 210 Lincoln St, Santa Cruz, CA 95060. Click here for directions and parking at the Nickelodeon Theatre.
If you have disability-related needs, please contact the The Humanities Institute at thi@ucsc.edu or call 831-459-1274 by February 7, 2020. Information about the Nick's accessibility equipment can be found here.