Events

Susan Lepselter — Left-Standing
April 21, 2021 @ 12:15 pm

-

1:30 pm

| Virtual Event
Share
Left-Standing is a performance of written and video poems. The video does not illustrate the writing; rather the two media become an interconnected poetics. Together, these forms of poetry engage visual, aural, and affective dimensions of ordinary human encounters with the nonhuman world. The overall scenario presents encounters both with animals who wander a suburban neighborhood after a woods has been razed and developed, and with the trees, grasses, waters, and crops in the leftover woods and its surrounding farmlands. Lepselter's presentation evokes a world at a moment of ecological, social, and epistemological precarity and continuity.

RSVP by 11 AM on Wednesday, April 21st; you will receive the Zoom link and password at 11:30 AM the day of the colloquium.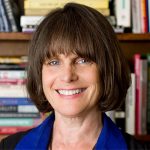 Susan Lepselter is Associate Professor of American Studies, and Adjunct Professor of Anthropology, Cultural Studies and Folklore, at Indiana University Bloomington. She takes an interdisciplinary approach to narrative and poetics in the United States, and has published work on UFO stories, conspiracy theories, dream narratives, and hoarding shows. She is currently completing a multimedia book of poetry supported by a New Frontiers award from Indiana University. Her book The Resonance of Unseen Things: Poetics, Power, Captivity and UFOs in the American Uncanny (University of Michigan Press, 2016) won the 2017 Society for Cultural Anthropology Bateson Prize.
The Center for Cultural Studies hosts a weekly Wednesday colloquium featuring work by faculty and visitors. We gather online at 12:10 PM, with presentations beginning at 12:15 PM.
Staff assistance is provided by The Humanities Institute.
*2020-2021 colloquia will be held virtually until further notice. Attendees are encouraged to bring their own coffee, tea, and cookies to the session.