Events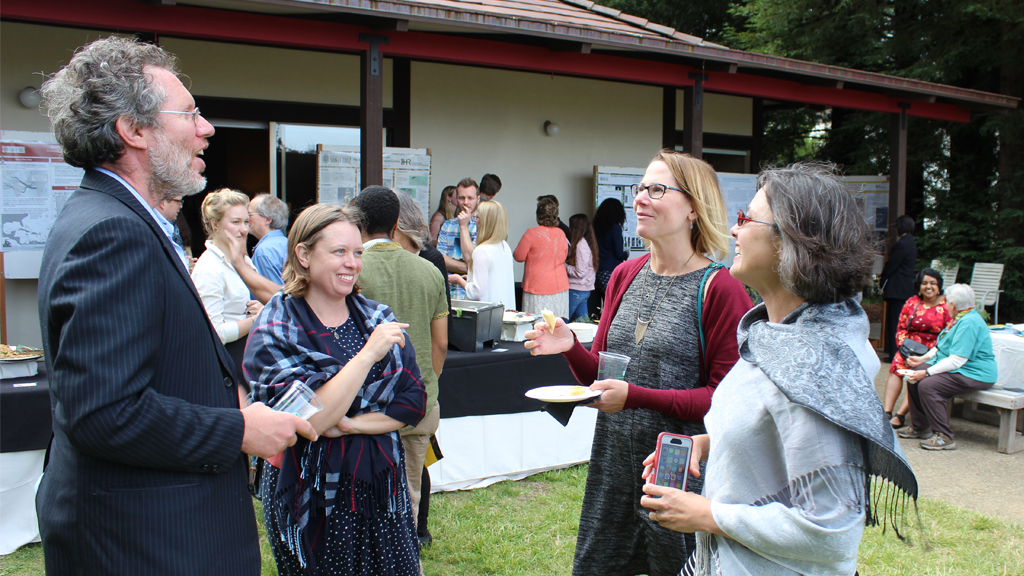 THI Open House
November 14, 2019 @ 4:00 pm

-

6:00 pm

| Cowell Provost House
Share
Join us as we kick off the 20th anniversary of The Humanities Institute: a vibrant community at the center of UC Santa Cruz and at the cutting edge of Humanities research, education, and public engagement.
Raise a glass, meet our fellows, and connect with your colleagues. In many ways, The Humanities Institute is a demonstration of where the Humanities is headed and we are stronger when we do this work together.

The Open House is an opportunity to celebrate the community we've built over the past 20 years and to acknowledge where we want to be.
Photos by Crystal Birns
If you have trouble viewing above images, you may view this album directly on Flickr.
---
After the open house celebration, please join us for Living Writers: After Ursula on November 14th at 7pm in the Humanities Lecture Hall. Four renowned writers–Karen Joy Fowler, Molly Gloss, Nisi Shawl and Kim Stanley Robinson–will participate in a conversation centered around sci/fi speculative fiction author Ursula LeGuin, who recently died in 2018.