Events
1 event,
Please join the Santa Cruz Dickens Fellowship and the Santa Cruz Pickwick Club for our May Pickwick Club talk by Associate Professor Tyson Stolte (New Mexico State University) who will be discussing Dickens and Victorian Psychology. Dickens and Victorian Psychology returns Dickens's fiction to the midst of nineteenth-century debates about the nature of the mind, […]
2 events,
The talk is sponsored by the Mellon Sawyer Seminar on Race, Empire, and the Environments of Biomedicine This talk examines how anthropologists and human biologists used abducted Indigenous children in South America as sources of evidence for a variety of bio-historical research projects during the Cold War. From 1930 to 1970, human scientists studying the […]
From Trump to ISIS to the Arab uprisings, invocations of humiliation pervade the political landscape. But what does 'humiliation' mean exactly, and how does it work rhetorically? In this lecture on her current research, Professor Roxanne Euben develops an account of humiliation anchored in the way people actually use it in language, with a particular […]
4 events,
"Indigenous Health and Infrastructures of Race" - In the past few decades, biomedical researchers and human biologists have called for more ethical guidelines for conducting fieldwork on Indigenous groups in South America. Included among these proposals is a call for greater "epidemiological surveillance" of remote Indigenous groups with the aim of reducing health disparities. This […]
2 events,
Futurescapes: Projects from the Coha-Gunderson Collective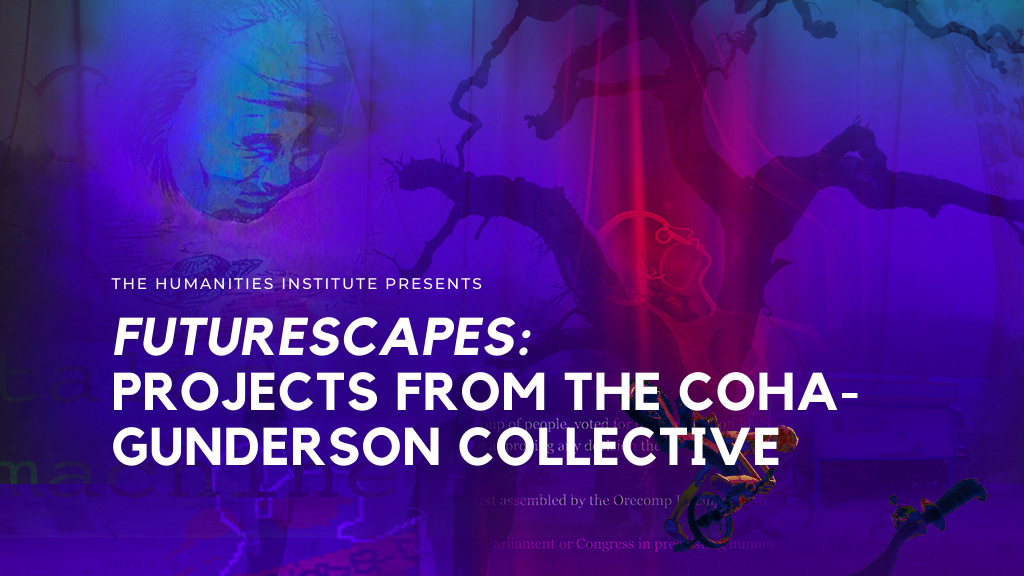 The Humanities Institute presents "Futurescapes: Projects from the Coha-Gunderson Collective," a multi-media exhibition by UCSC students and alumni winners of the Coha-Gunderson Prize in Speculative Futures. 13 winners of the Coha-Gunderson prize in Speculative Futures, a prize competition made possible by UCSC alumni Peter Coha (Kresge '78, Mathematics) and James Gunderson (Rachel Carson '77, Philosophy, […]
The Linguistics Department's annual Linguistics Undergraduate Research Conference (LURC) will be held Friday, June 2nd, from 2:00 – 5:00pm in the Stevenson Fireside Lounge & Courtyard. The Distinguished Alumnus speaker will be Caroline Andrews who is a Postdoctoral Researcher at the University of Zurich. We hope you will attend.
1 event,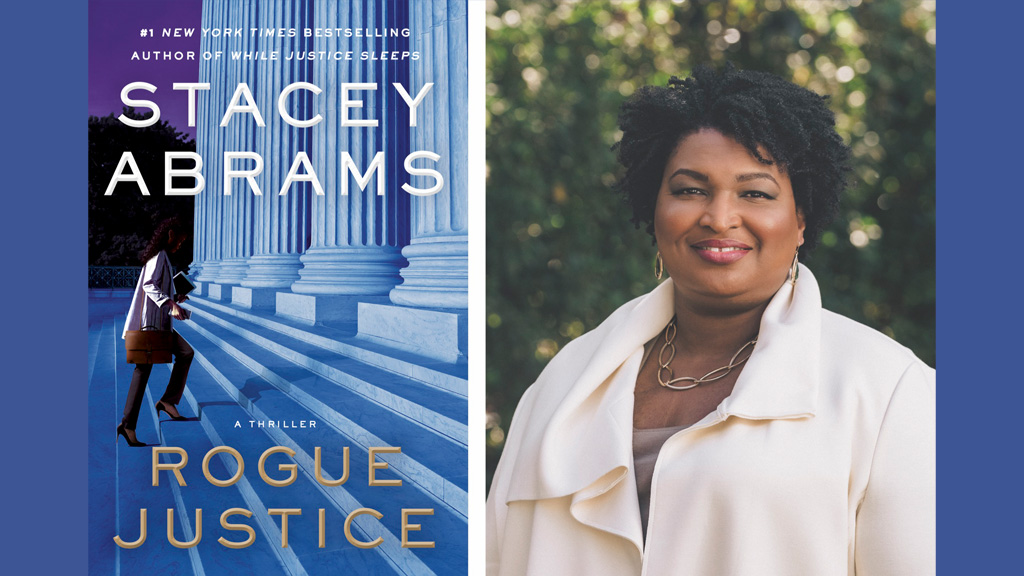 Bookshop Santa Cruz is thrilled to welcome #1 New York Times bestselling author and political leader Stacey Abrams to discuss her new book Rogue Justice and the craft of writing. This event will take place at the Rio Theatre (1205 Soquel Avenue, Santa Cruz) and is cosponsored by NAACP Santa Cruz County, The Humanities Institute […]
1 event,
Bookshop Santa Cruz is delighted to welcome bestselling author Luis Alberto Urrea (The House of Broken Angels) back to the store for a reading and signing of his new novel Good Night, Irene, which was inspired by his own family's history: his mother's heroism as a Red Cross volunteer during World War II. This event […]
1 event,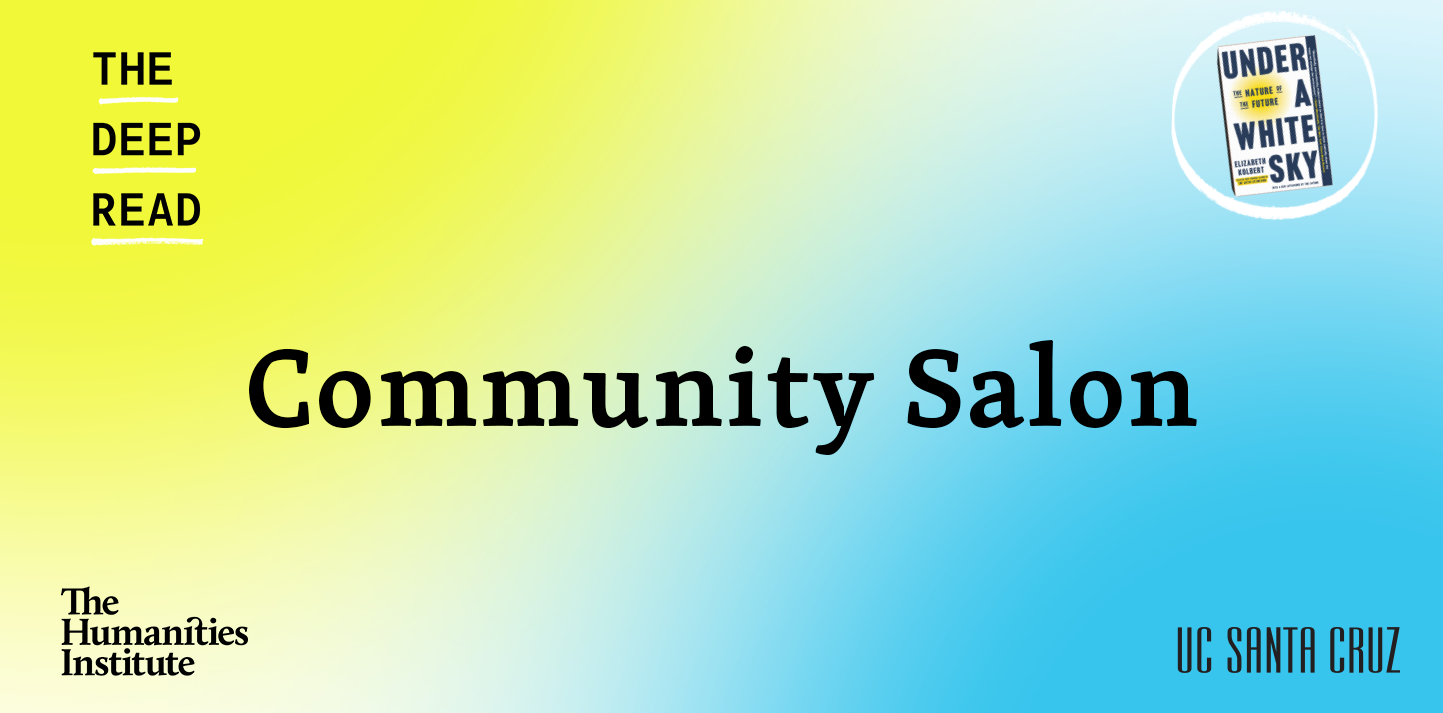 On June 7, we'll be hosting a salon—co-sponsored by The Humanities Institute and Lookout Santa Cruz—focused on actions we can all take in the face of climate change. Ecology Action, Elkhorn Slough Foundation, and Regeneración Pajaro Valley will lead the discussion moderated by UCSC Professor of Humanities and Journalism Jody Biehl. Not in Santa Cruz? Register for […]
1 event,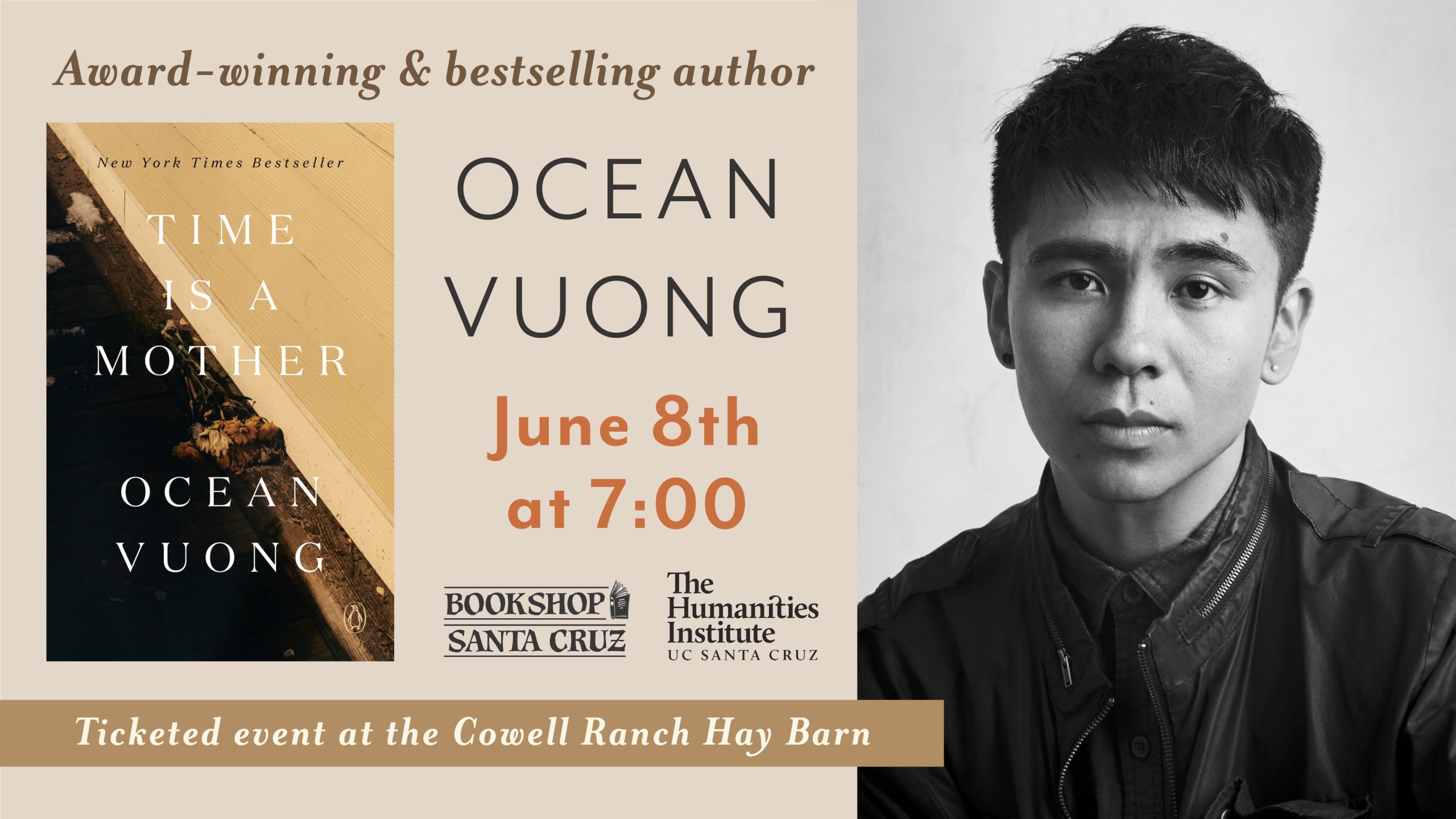 In this deeply intimate second poetry collection (in paperback June 6th), Ocean Vuong searches for life among the aftershocks of his mother's death, embodying the paradox of sitting within grief while being determined to survive beyond it. Shifting through memory, and in concert with the themes of his novel On Earth We're Briefly Gorgeous, Vuong […]
1 event,
Please join the Friends of the Dickens Project for our spring Friends Faculty Fellowship talk series by Associate Professor Deanna K. Kreisel (University of Mississippi) who will be discussing "Ecological Utopia: From the Victorians to Us." Over the course of three sessions, we will have an opportunity to explore Victorian responses to their changing environment, […]
1 event,
Presented by Bookshop Santa Cruz, Ottessa Moshfegh (My Year of Rest and Relaxation) will discuss her recent novel Lapvona, available in paperback June 20th. In a village in a medieval fiefdom buffeted by natural disasters, a motherless shepherd boy finds himself the unlikely pivot of a power struggle that puts all manner of faith to […]
1 event,
Please join the Santa Cruz Dickens Fellowship and the Santa Cruz Pickwick Club for our June Pickwick Club talk by author and historian Lee Jackson who will be discussing Dickens's London. Lee Jackson, author of Dickensland (Yale, 2023) will discuss the curious history of London's Dickensian tourist destinations. Louisa May Alcott, visiting in 1866, was […]