Notes from the Job Market and MLA's Connected Academics
By Kara Hisatake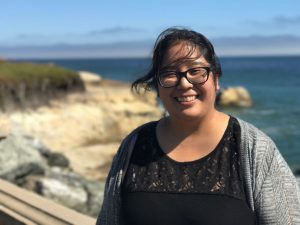 Last year, I went on the academic job market for the first time. My two good friends in the department were graduating and it seemed absolutely pressing to find a job, so I worried constantly about finishing the dissertation and moving on to the next thing: a job.
I didn't find one.
This year, I am on the job market again and still trying to finish the dissertation. But I write to you not to convey a depressing sense of doom. This is no "quit lit" piece. I write because I was very lucky to have gained a lot of insights from my experience and want to share them with you. I write because I am happy to still be finishing, and because searching for a job while finishing the PhD is an exercise in patient reflection. If you are job hunting too, I share your frustration and joys, and offer some suggestions for navigating this process.
My experience in pursuing career advice in graduate school has been varied but not necessarily unusual. Of course, I asked my advisors and department for information about the academic job market. I was also fortunate to have participated in several of the UC Humanists@Work workshops and the MLA's Connected Academics bootcamp in 2018. Both of their websites host a ton of tips and resources, including a very useful guide on how to create your LinkedIn profile, or CV-to-resume writing. You can register to join discussion groups when you have pressing questions and want to connect with other humanities graduate students looking for careers. I also attended local events such as PhD+ talks and workshops by The Humanities Institute at UC Santa Cruz.
As for my actual job experience during my job hunt, I had several Skype interviews for positions inside and outside academia. I write to you now from the perspective of someone who has had a fraction of success from my application materials in a number of different career tracks, and as someone who participated in professional development workshops and a year on the market.
Recommendations for the Job Search
Please take the following as suggestions that may (or may not) fit your situation and use your best judgement:
All career tracks have value. When you apply to jobs inside and outside of academia, think seriously about why you want to pursue this job and what skills you would be using.
Choosing the right career means identifying your values and skills. It may be time consuming, but you need to take that time to reflect on where you want to work, what you value (family relationships, job location, working independently or on a team, etc.). Every single workshop I've ever attended has emphasized this reflection of values/skills. I've been forced to do it and it will very much help you to know what you like or not, especially if you're feeling unsure about where you want to go. In general, it'll help you narrow down the type of jobs to which you'll apply.
Do informational interviews (especially for careers that aren't the impossible tenure track job). There are a ton of people with PhDs who don't have jobs in academia you can ask.
Take advantage of the resources you have around you. This includes web resources that I've listed above and other links you can find such as the Stanford PhD & Postdoc Career Guide, but also attending conferences and seeing what panels or workshops can guide your professional development, or what your campus offers in terms of workshops (such as THI's PhD+ series on our campus!). You might even think about specific people on campus—staff, interns, postdocs, alumni—or your larger network for who you might speak to about jobs in student affairs, for instance. These folks might even have insights into what kinds of questions you might be asked in an interview.
Familiarize yourself with job hunting sites such as Imagine PhD, HigherEdJobs, and the other career sites most suited to the career you want. Depending on the stage you're at, see what jobs might fit you, or start analyzing potential job ads and writing cover letters.
Figure out your timeline, what's required for job applications and interviews, and get yourself ready for people who might Google you—i.e., make sure your LinkedIn, Academia.edu, or professional website is up-to-date and consistent.
Gain experience. Do internships, fellowships with organizations such as The Humanities Institute Public Fellows, the Mellon/ACLS Public Fellows Program, or the closest approximation you can find. Organize workshops or events, join committees, or honestly whatever suits your skill set and what you find yourself interested in doing—these experiences will lead to tangible skills, which you'll write about in your cover letter/resume and your job interviews.
Tailor everything—your cover letters and resume/CV are the most important here. But don't tailor a whole lot. You know who you are and what you can do, and you can't change that, but make sure you address the specificities of the job ad.
Practice your interviews. If you are like me, you will need practice talking about yourself in a good light, thinking about strategic answers on the spot, and making your answers informative (not too terse or too lengthy). Do this with advisors and friends, multiple times if possible, before each interview, to get yourself into the mindset.
Know that all of this will take a great deal of time and work. Getting a job in general can be tough, but searching for a job that fits your personality and skills will take a lot of patience, uncertainty, and knowing yourself enough to know what you want. It can be stressful, but lean on your friends, family, advisors, and colleagues. I know I wouldn't have been able to survive last year without them.
The #DontExcludeUs project @JAMsjOfficial explores contemporary echoes of Japanese Internment in light of the Muslim Ban & Family Separation policies. Last year, THI Public Fellow @karahisatake wrote the grant that made this event happen. #PublicHumanities https://t.co/OEh5aAhQip

— The Humanities Institute at UC Santa Cruz (@UCSCTHI) August 7, 2018
Learned from Experience: Know Your Limits
I will add a couple of last tips here that have been learned from experience. Last year, I nearly overdid it by applying to way too many jobs. My advice to you would be to know your limits, and try as best as you can to know what you want—can you really imagine yourself in that job, in that location? Why are you applying to this job, if it's not something you truly want? How long can you work at this job if it's only for the income?
Know, also, that many rejections come around the winter holidays, or months and months later. Equip yourself with loved ones. Consider this sample look from my Academic Job Application Excel sheet on rejection dates (right).
My other tip, in line with the above advice, is to manage your time. There's only so much you can research a place in preparation for an interview, and there are really only a few job sites you should be checking for ads (like academic job wikis for tenure track jobs, for instance. There's no need to exhaustively comb through MLA job lists and HigherEdJobs every week, just once will do it).
Finally, each call-back or interview should be cause for celebration! Don't forget that even if you don't get the position, your work has sparked some kind of recognition.
In fact, these are the things that have changed this year in my job search: I am applying to fewer jobs because I am more selective, spending less time on applications because I know what to expect and how to tailor letters, and I have become more confident in myself. Interviews, after all, are about the fit between you and the place, and the better I feel my experiences, the more confident I am in what I've done and what I can do. I am applying to academic jobs first, because they have a long hiring process, it is what I have been best trained for, and it is still my top career choice. I search for jobs outside of academia when I have a free moment or know of an organization that I admire who might be hiring. From friends and colleagues, however, I now know that entering a different career field will take more research and preparation than I can currently spare while on the academic job market and writing the dissertation.
Readers, I don't wish to repeat what you already know or have already heard from many other useful sources on job hunting with a PhD. But I hope that in reading this short piece on my experience and suggestions, there is a spark of recognition and a moment of connection. Perhaps this short introduction can be generative to start your thinking, especially for folks I know personally.
I wish the both of us success on the job search!