Margaret Atwood will join the UC Santa Cruz community for a free, live, virtual event on Tuesday September 22 at 4:30 PM PT. Part of The Humanities Institute's Deep Read Program, this event culminates months of in-depth programming and community engagement focused on Atwood's latest Booker Prize-winning novel, The Testaments, a sequel to her 1985 classic The Handmaid's Tale.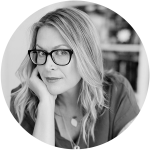 The 2020 Peggy Downes Baskin Ethics Lecture will feature Atwood in conversation with Kate Schatz (Stevenson '01, Creative Writing), the New York Times-bestselling author of Rad American Women A-Z .

William "Bro" Adams (Ph.D. History of Consciousness '82), Chair of the National Endowment for the Humanities from 2014 to 2017, will be the event MC.


Do the Reading
Bookshop Santa Cruz, our Community Partner, has put together a web shop of books by Margaret Atwood and Kate Schatz. Buy copies here to support a local business committed to culture and community in Santa Cruz.
You can also catch up on our 4-week exploration of Atwood's The Testaments from earlier in the year:

Week 1: Welcome to Gilead
Week 2: Feminist Intersections
About The Deep Read
The Deep Read is a program led by The Humanities Institute at UC Santa Cruz. We invite curious minds to think deeply about literature, art, and the most pressing issues of our day.
Deep Read Partners
UC Santa Cruz
The Humanities Institute
College Scholars Program
Council of Provosts
Division of Student Success
Porter College
University Library
University Relations

Community
Bookshop Santa Cruz
The 2020 Deep Read Program is made possible through the generous support of the Helen and Will Webster Foundation.

The Peggy Downes Baskin Ethics Lecture is made possible through the generous support of the Peggy Downes Baskin Humanities Endowment for Interdisciplinary Studies in Ethics.