On May 24, 2022, we hosted The Helen Diller Distinguished Lecture in Jewish Studies. We enjoyed a lively conversation between Ethan Michaeli, award-winning author of the new book, Twelve Tribes: Promise and Peril in the New Israel, and Nathaniel Deutsch, Baumgarten Endowed Chair in Jewish Studies at UC Santa Cruz.
---
Watch the video of the event here.
Twelve Tribes explores tribalism in Israel and Palestine by weaving together personal histories of ordinary citizens from all walks of life, revealing the land's extraordinary, polyphonic diversity as well as its volatility. An American Jew with close family in Israel, Michaeli used his background and language skills to gain access to Israelis and Palestinians of all sectors during his travels across the country over four crucial years. Michaeli met with the aging revolutionaries who founded Israel's kibbutz movement and the young people working for the country's booming Big Tech companies, Ethiopian Jews and ultra-Orthodox Haredim. Twelve Tribes examines Israeli-Palestinian relations at the grassroots level with portraits of Palestinian citizens of Israel and those living in the territory ruled by the Palestinian Authority, as well as Israeli settlers and soldiers, illuminating how the conflicts there have global consequences. The book also explores the rapidly changing relationship between Israel and the United States, whose political interactions are increasingly fraught even as their military industries and even legal systems are more enmeshed.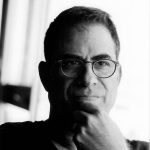 Ethan Michaeli is an award-winning author, educator and publisher whose latest book, Twelve Tribes: Promise and Peril in the New Israel (Custom House, 2021), was praised by The New York Times Book Review, which noted that "…illuminating conversations with a wide variety of ordinary people — ultra-Orthodox Jews, Holocaust survivors, aging kibbutzniks, Ethiopian and Russian immigrants, Arab citizens of Israel, Jewish settlers and Palestinians in the West Bank — fill the pages of this richly descriptive book." The New York Times applauded Ethan's first book The Defender: How the Legendary Black Newspaper Changed America, (Houghton Mifflin Harcourt, 2016) as "a towering achievement that will not be soon forgotten." The Defender was named a Notable Book of 2016 by The New York Times, The Washington Post and Amazon, awarded the Best Non Fiction of 2016 prizes from the Chicago Writers Association as well as the Midland Authors Association, and placed on the short list for the Mark Lynton Prize.