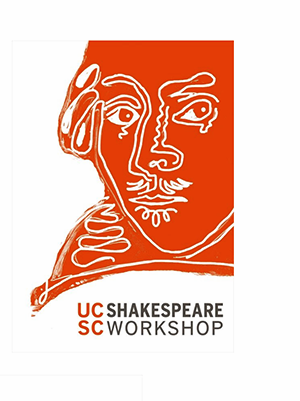 The Humanities Institute and Shakespeare Workshop at UC Santa Cruz are joining forces with Santa Cruz Shakespeare to present their first virtual Shakespeare Summer Series.
Titled Undiscovered Shakespeare: The Wars of the Roses, this will be a free public arts and humanities series, bringing professional actors and scholars together with the community for a staged reading and discussion of the works that made Shakespeare famous in the London theater.
Running from July 1 to September 2, it will feature 10 sessions exploring rarely performed plays, looking at them from the perspective of Shakespeare's career, and as a mirror for the current times we now live in.
Professor of literature Sean Keilen, director of UCSC's Shakespeare Workshop, noted that due to the pandemic, they decided to turn Weekend with Shakespeare—a summertime partnership with Santa Cruz Shakespeare which usually takes place over two days during a normal summer—into the new free series.
"Although there will be no productions at Santa Cruz Shakespeare this summer, I have teamed up with the good people there to create a 10-week virtual encounter with Shakespeare's first tetralogy: Henry VI, Parts 1, 2, and 3 and Richard III," said Keilen. "What better time to explore the plays that you will probably never see on stage than a summer when…you can't see any plays on stage."
"These were the plays that gave Shakespeare his start in the theater," added Keilen. "Henry VI, Part 3 may have made him famous in his own time—lines from the play were memorable enough to appear in a pamphlet attacking Shakespeare, an actor, for trespassing on the professional turf of university-educated playwrights."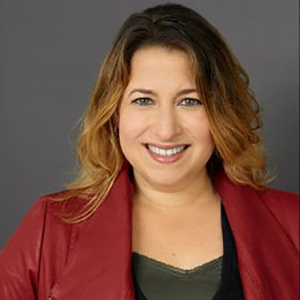 Keilen pointed out that although that play is about a late-medieval civil war in England, these plays by Shakespeare also share concerns that we have now.
"They assert the potency of women as agents at moments of historical crisis," said Keilen. "They consider the relationship between politics and religion as competing loadstars for collective identity. They suggest that the rhetoric one nation uses to demonize another nation will eventually turn inward and divide that nation against itself. They give a voice to the suffering of the poor and oppressed against ruling elites."
"And finally, they lay the foundation for what Coleridge called Shakespeare's myriad-mindedness, as the young writer learns how to develop character in ways that simultaneously call for sympathy and refrain from judgment," he added.
Undiscovered Shakespeare will meet once a week for approximately 90 minutes to two hours, beginning at 6:30 p.m. Each meeting starts with a dramatic reading of a section of the play at hand by professional actors. After a brief intermission, there will be a discussion, coordinated by a visiting scholar and supported by a dramaturg at SCS. The final meeting of the series will take the form of a complete reading of Richard III.
The series kicks off on Wednesday, July 1, with the first session including guest scholars Adam Zucker, professor of English at the University of Massachusettes, Ameherst; and UCLA lecturer Ariane Helou, who previously taught at UC Santa Cruz, where she also earned her Ph.D.
Keilen noted that at last count, over 400 people had already signed up for the program.
Shakespeare Workshop is a joint effort by faculty and students in the Literature and Theater Arts Departments at UC Santa Cruz to explore questions, topics, and areas of shared concern with both the campus community and the community off campus–using Shakespeare's works as a common vocabulary.
Its recent programs have focused on a translation of Shakespeare's sonnets into American Sign Language, prison-based productions of Shakespeare's plays, and Shakespeare's interest in the experience of veterans and the challenges they face when coming home from war.
___________________________________________________________________________________________
Note: All sessions of the virtual summer series, Undiscovered Shakespeare: The Wars of the Roses, are free to the public and participants are not obligated to attend every meeting of the series. For a complete schedule and to register, visit The Humanities Institute web site.
Original link: https://news.ucsc.edu/2020/06/shakespeare-virtual-series.html