Events

PhD+ Graduate Student Workshop: Publishing Scholarly Articles with Gordon Hutner
February 22, 2019 @ 11:00 am

-

12:30 pm

| Humanities 1, Room 210
Share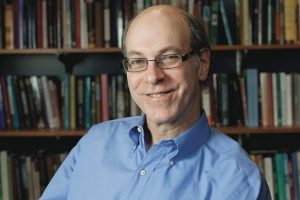 Gordon Hutner is the editor of American Literary History, the scholarly he quarterly he founded 30 years ago.  He is also the author or editor of numerous books and articles about American literature.  These subject include the novel in the US, Jewish American writing, immigrant autobiographies, cultural iconography, and the future of the liberal arts in public higher education, among other diverse topics.  Professor Hutner began his career at Kenyon College and the University of Virginia and has taught at the Universities of Wisconsin, Kentucky, and Illinois, where he is currently the Director of the Trowbridge Initiative in American Cultures.  He has also taught at universities in Belgium, Italy, and Japan. Hutner is also the current president of Council of Editors of Learned Journals.
Publishing Scholarly Articles is a workshop in the practice of writing for peer-reviewed academic journals.  We cover what to send, how to prepare for print, where to send, and when you should be circulating your work.  The discussion will entail how to choose venues for your essays, how to understand readers' reports, and how to understand editors' purposes as well as offer some instruction in how to think about converting seminar essays, panel papers, and dissertation chapters into publishable articles.  All welcome. 
If you have trouble viewing above images, you may view this album directly on Flickr.
About the PhD+ Workshop Series
Please join us for the third year of PhD+ Workshops, hosted by The Humanities Institute. We meet monthly, over lunch, to discuss possible career paths for PhDs, internship possibilities, grants/fellowships, work/life balance, elements of style, online identity issues, and much, much more.
Lunch will be served.
Please RSVP below:
Related Events