Events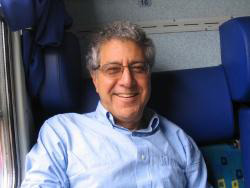 David Brundage: "Remembering 1916 in America: The Easter Rising's Many Faces, 1919-1962"
May 19, 2015 @ 2:00 pm

-

3:00 pm

| Humanities 1, Room 520

Free
Share
David Brundage is Professor of history and the History Graduate Program Director.
The talk will draw on an essay-in-progress for a collection entitled Remembering 1916: The Easter Rising, the Somme and the Politics of Memory, ed. Richard S. Grayson and Fearghal McGarry. Brundage focuses his attention on a period that has been relatively neglected in the history of the Irish in America, the 1920s through the early 1960s. How (and by whom) was the 1916 Rising remembered in this period? Providing some answers to this question can tell us a great deal about the striking diversity of memory practices, while also shedding light on important aspects of Irish American (and American) life in these decades.
A once powerful Irish American nationalist movement shrank dramatically in this period. Nonetheless, the Rising continued to be remembered (differently) by Catholic churchmen, Irish American labor leaders, African American nationalists, and Hollywood. The telling of the Easter Rising story, Brundage argues, had a kind of modular character. That is, narratives of 1916, frequently marked by stirring examples of idealism, courage, and sacrifice, could be lifted out of their specifically Irish context and used to legitimize or inspire other sorts of movements and agendas—or simply to entertain. Remembering 1916 in America involved a diverse array of people, practices, and motives, and its analysis has the potential to shed light on important mid-twentieth century topics ranging from African American nationalism to representations of Ireland and the Irish in American popular culture.
Light refreshments will be provided.