Events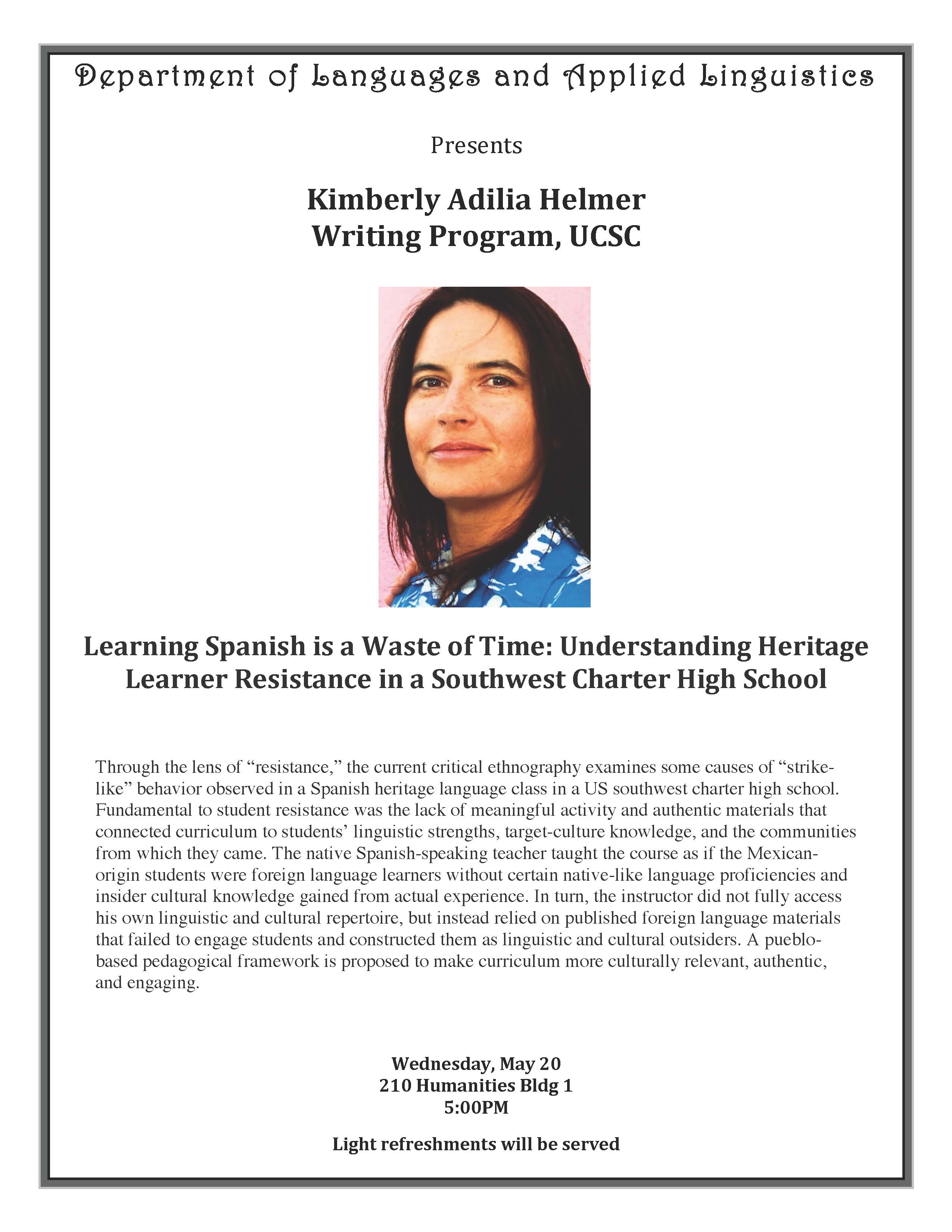 Learning Spanish is a Waste of Time: Understanding Heritage Learner Resistance in a Southwest Charter High School
May 20, 2015 @ 5:00 pm

-

7:00 pm

| Stevenson Fireside Lounge

Free
Share
Kimberly Adilia Helmer
Writing Program at UC Santa Cruz
Through the lens of "resistance," the current critical ethnography examines some causes of "strike-like" behavior observed in a Spanish heritage language class in a US southwest charter high school. Fundamental to student resistance was the lack of meaningful activity and authentic materials that connected curriculum to students' linguistic strengths, target-culture knowledge, and the communities from which they came.
The native Spanish-speaking teacher taught the course as if the Mexican-origin students were foreign language learners without certain native-like language proficiencies and insider cultural knowledge gained from actual experience.
In turn, the instructor did not fully access his own linguistic and cultural repertoire, but instead relied on published foreign language materials that failed to engage students and constructed them as linguistic and cultural outsiders. A pueblo-based pedagogical framework is proposed to make curriculum more culturally relevant, authentic, and engaging.