Events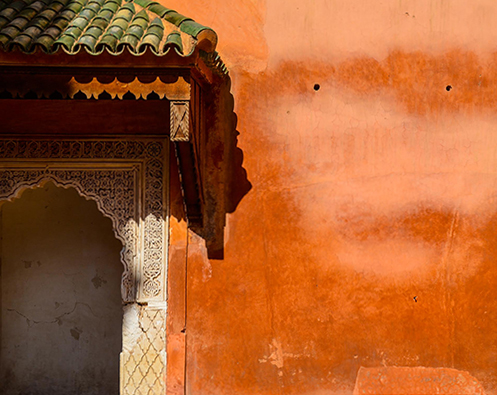 The Maghrib Workshop: Law and Movement Historical Roots and Contexts Contemporary Questions Part I
October 8, 2016 @ 9:00 am

-

5:00 pm

| Stevenson Fireside Lounge

Free
Share
Please join us for the first meeting of the Maghrib Workshop, an interdisciplinary network for Maghrib studies based at UC Santa Cruz. The meeting is open to the public, but please RSVP by writing to cgomezri@ucsc.edu in order for us to have a head count and circulate the papers for discussion.
Four scholars will share and discuss their work with us:
– Muriam Haleh Davis, UCSC
– Jessica Marglin, USC
– Susan Slyomovics, UCLA
– Oumelbanine Nina Zhiri, UCSD
Schedule:
9:00 am Coffee and Introduction
9:30 Muriam Haleh Davis, "'Algiers and the Algerian Desert:' Decolonization and Territorial Planning in France, 1958-1962"
11:00 Susan Slyomovics, "French Mediterraneans En Miroir: Virgin Mary Statues Between France and Algeria"
12:30 Lunch
1:30 Oumelbanine Nina Zhiri, "Orientalism and Technology: A Dutch Embassy in Early Seventeenth-Century Morocco"
3:00 Break
3:15 Jessica Marglin, "Nationality on Trial: International Private Law across the Mediterranean"
4:45 Concluding remarks
6:00 Dinner at Merrill Provost's House
The aim of this project is to explore the historical and contemporary development of population flows and other kinds of human movement into, out of, through, and within North Africa and the intersection of that movement with systems of negotiation, adjudication, policing, and control. The theme of "Law and Movement" will provide the framework for an interdisciplinary collaborative investigation by a group of 12-15 UC and California scholars of the Maghrib (broadly understood) with the secondary aim of establishing a wider scholarly network bringing together scholars from across the West Coast. https://uchri.org/awardees/maghrib-workshop/
The meeting is funded by a University of California Humanities Research Institute Multi-Campus Faculty Working Group grant and by the Institute for Humanities Research.
For directions to UC Santa Cruz Humanities, please go to: http://ihr.ucsc.edu/directions/ 
For more information, contact Camilo Gómez-Rivas (cgomezri@ucsc.edu).