Events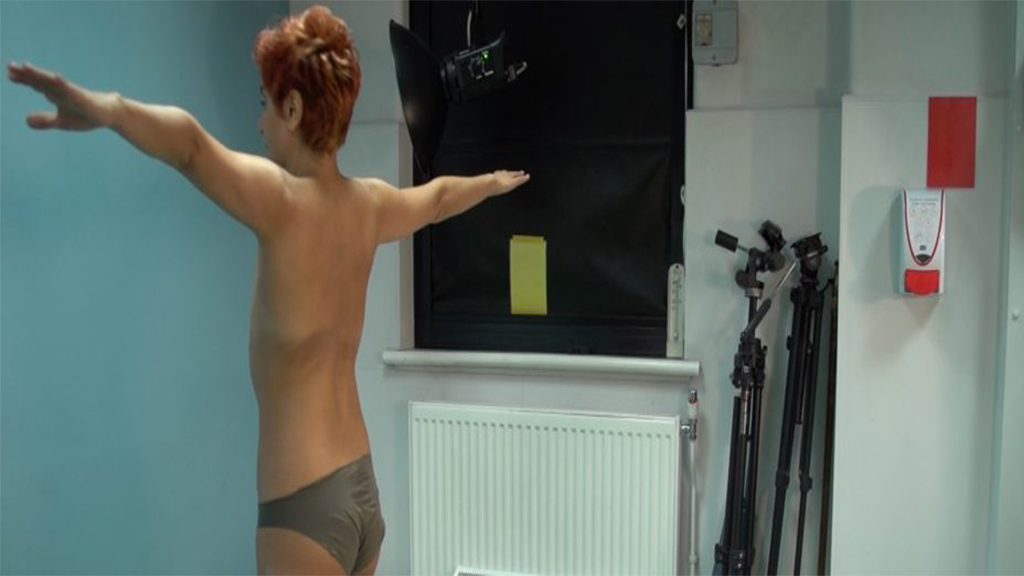 Mania Akbari: A Moon For My Father
February 24, 2020 @ 7:00 pm

| Communications 150, Studio C
Share
Mania Akbari collaborates with British sculptor Douglas White to coin a tender fusion of language, where a meeting of cinema and sculpture investigates the processes of physical and psychological destruction and renewal. Begun a matter of weeks after first meeting, the film charts a deepening artistic and personal relationship exploring the nature of skin, family, death, water, desire and, throughout, a powerful will to form. Akbari looks into the connection between her body and the political history of Iran, investigating the relationship between her own physical traumas and the collective political memory of her birthplace. As she undergoes surgeries on a body decimated by cancer, remembrance and reconstruction provide a framework for investigating how bodies are traumatized, censored and politicized, and yet ultimately remain a site of possibility. We are lucky to be the first US venue to host Mania Akbari and to present her new film.
"A Moon for my Father is a deeply intimate, personal and moving work from Mania Akbari (whose movies have often been meditations on beauty and body image), a form of digressive-poetic cinema, connecting images and ideas in a dream-associative logic. Calmly, almost miraculously, it avoids the tones of tension or trauma or ostentatiously courageous humor." – The Guardian
Mania Akbari (b. Tehran, 1974) is an internationally acclaimed artist and filmmaker. Her provocative, revolutionary and radical films were recently the subject of retrospectives at the BFI, London (2013), the DFI, Denmark (2014), Oldenburg International Film Festival, Germany (2014), Cyprus Film Festival (2014) and Nottingham Contemporary UK (2018). Her films have screened at festivals around the world and have received numerous awards including German Independence Honorary Award, Oldenberg (2014), Best Film, Digital Section, Venice Film Festival (2004), Nantes Special Public Award Best Film (2007) and Best Director and Best film at Kerala Film Festival (2007), Best Film and Best Actress, Barcelona Film Festival (2007). Akbari was exiled from Iran and currently lives and works in London, a theme addressed in 'Life May Be' (2014), co-directed with Mark Cousins. This film was released at Karlovy Vary Film Festival and was nominated for Best Documentary at Edinburgh International Film Festival (2014) and Asia Pacific Film Festival (2014). Akbari's latest film 'A Moon For My Father', made in collaboration with British artist Douglas White, premiered at CPH:DOX where it won the NEW:VISION Award 2019. The film also received a FIPRESCI International Critics Award at the Flying Broom Festival, Ankara. She is currently working on a new project 'Libido' with her son Amin Maher.
Co-sponsored by Porter College, Film + Digital Media, The Humanities Institute's Body, (Anti)Narrative, and Corporeal Creative Practices Research Cluster, and The UCSC Center for the Middle East and North Africa
Screening is free and open to the public.