Events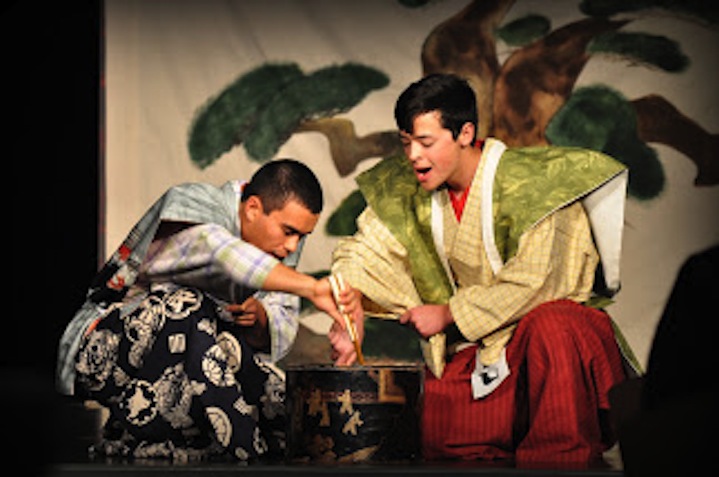 Miriam Ellis International Playhouse
May 17, 2018 @ 8:00 pm

-

10:00 pm

| Stevenson Event Center
Share
The Department of Languages and Applied Linguistics, Cowell, and Stevenson Colleges at UCSC will present the 18th season of the Miriam Ellis International Playhouse (MEIP) from May 17th through May 20th at 8:00 PM at the Stevenson Event Center on campus. In this unique multilingual program, students will be featured in fully-staged excerpts of short works in Punjabi, French. German, and Spanish, with English super-titles.
There is no admission charge for the event; nearby parking is $4.00.
There are exciting innovations in the program this year, with the first MEIP presentation of works in Punjabi, including a short play and poetry, directed by Arshinder Kaur, and excerpts from Mozart's opera, The Magic Flute, sung in German, directed by Sheila Willey, and performed by students of the University Opera Theater, as a preview of their upcoming production of the opera, which will take place from May 31 to June 3 at the UCSC Music Center Recital Hall. Students of French will portray scenes from Marcel Pagnol's Fanny, one of the plays in his trilogy about a group of serio-comic characters in Marseille, directed by Miriam Ellis and Renée Cailloux. Spanish will offer a contemporary comedy, Black and White, by Ignacio Dominis, directed by Carolina Castillo-Trelles, which explores characters who live in two different worlds, separated by a line never to be crossed. Over the years, our multilingual theater presentations have attracted loyal audiences who look forward to hearing their native or acquired languages in this unusual format, and we cordially invite the community to attend.
For more information, please contact Lisa Leslie at lmhunter@ucsc.edu or (831-459- 2054).