Events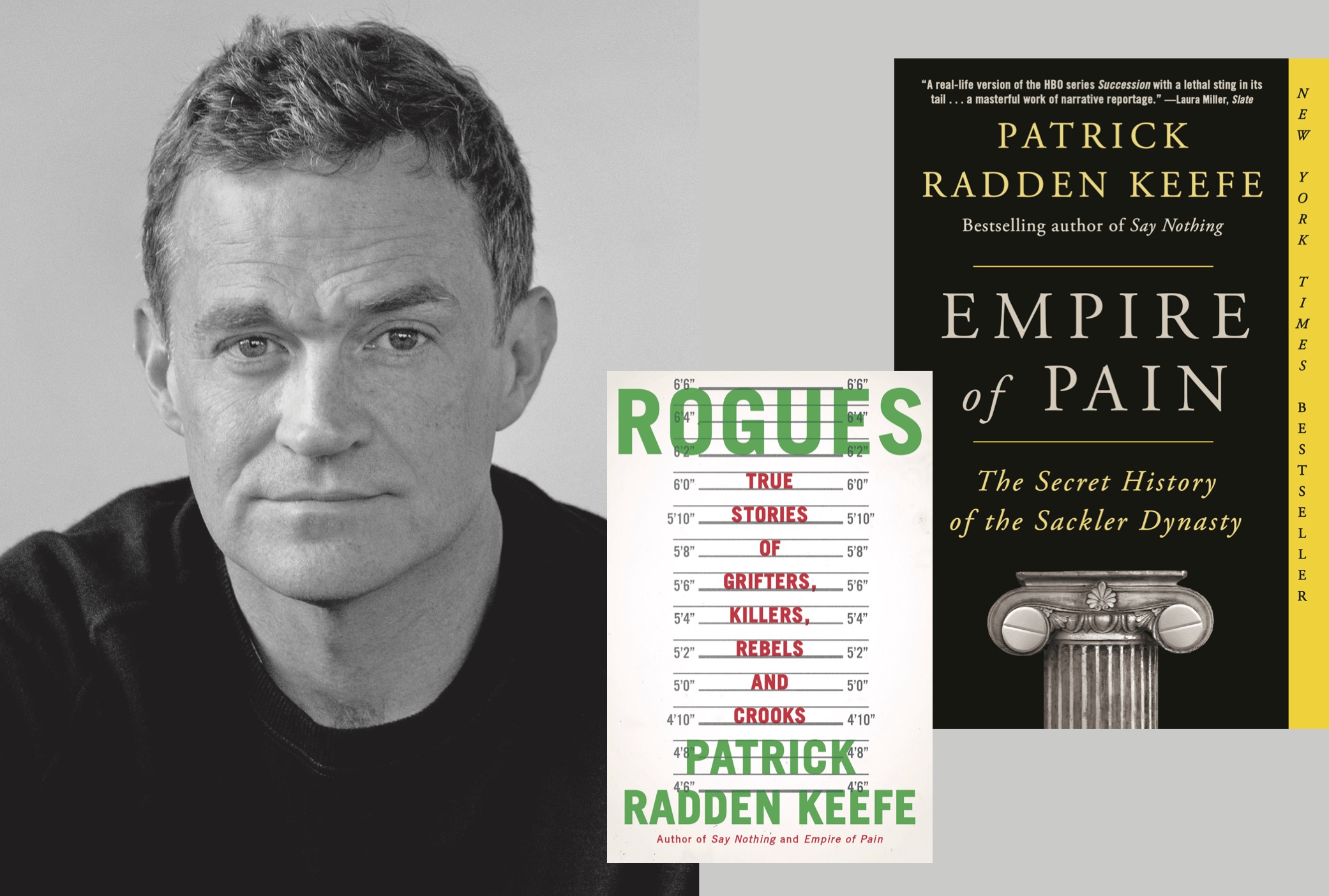 Patrick Radden Keefe, Empire of Pain & Rogues
November 16, 2022 @ 7:00 pm

| Bookshop Santa Cruz
Share
Bookshop Santa Cruz presents Bestselling author Patrick Radden Keefe will visit Santa Cruz for a discussion about his most recent books Empire of Pain: The Secret History of the Sackler Dynasty (in paperback October 18th) and Rogues: True Stories of Grifters, Killers, Rebels and Crooks. Empire of Pain is a grand, devastating portrait of three generations of the Sackler family, famed for their philanthropy, whose fortune was built by Valium and whose reputation was destroyed by OxyContin. Rogues is a collecton of twelve enthralling stories of skulduggery and intrigue that showcase Keefe's work of a reporter at the top of his game. This event is cosponsored by The Humanities Institute.

"A new book by Keefe means drop everything and close the blinds; you'll be turning pages for hours. Rogues is a collection of Keefe's New Yorker articles about criminals and con artists and more. It's highly entertaining, of course, but what shines through most brightly is Keefe's fascination with what makes us human even when we're at our most imperfect." —Los Angeles Times
"I read everything he writes. Every time he writes a book, I read it. Every time he writes an article, I read it … he's a national treasure." —Rachel Maddow
PATRICK RADDEN KEEFE is an award-winning staff writer at The New Yorker magazine and author of the New York Times bestsellers Empire of Pain, winner of the 2021 Baillie Gifford Prize, and Say Nothing: A True Story of Murder and Memory in Northern Ireland, which received the National Book Critics Circle Award for Nonfiction, was selected as one of the ten best books of 2019 by The New York Times Book Review, The Washington Post, the Chicago Tribune and The Wall Street Journal, and was named one of the "10 Best Nonfiction Books of the Decade" by Entertainment Weekly. He's also the author of two earlier nonfiction books: The Snakehead and Chatter. His most recent book is Rogues: True Stories of Grifters, Killers, Rebels and Crooks.
His work has been recognized with a Guggenheim Fellowship, the National Magazine Award for Feature Writing and the Orwell Prize for Political Writing. He is also the creator and host of the eight-part podcast Wind of Change, an 8-part podcast series, which investigates the strange convergence of espionage and heavy metal music during the Cold War, and was named the #1 podcast of 2020 by The Guardian.