Events

PhD+ Workshop – Grants and Fellowships
April 14 @ 2:30 pm

-

4:00 pm

| Graduate Student Commons
Share
Grants and Fellowships for Scholars in the Humanities and Humanistic Social Sciences 
Learn how to make your fellowship and grant proposals competitive to a wide range of selection committees. We'll discuss what does and does not need to be in a research proposal, the proper tone and form, and ways to tease out the larger stakes of individual research projects and avoid the jargon of field-specific descriptions. This session will help you craft a research proposal that appeals to a broad academic audience. This workshop will be an opportunity for graduate students to learn about The Humanities Institute's funding resources as well as strategies for acquiring extramural support, including from national funding organizations like the SSRC.
The workshop will be led by Catalina Vallejo (Program Director for the SSRC Just Tech Program) and Sharon Kinoshita (Interim Faculty Director at The Humanities Institute and Professor of Literature). As part of the workshop, Saskia Nauenberg Dunkell (Research Programs and Communications Manager at The Humanities Institute) will also share an overview of THI resources to support graduate students with fellowship applications.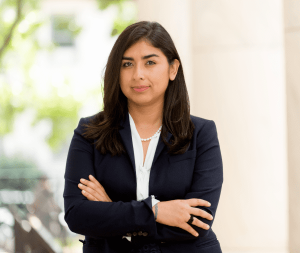 Catalina Vallejo is program director for the Social Science Research Council's Just Tech Program. Catalina holds an M.A. and Ph.D. in sociology from the University of Virginia, an M.A. in cultural studies from Universidad de los Andes, and a B.A. in sociology from the Universidad Nacional de Colombia. Her doctoral work focused on post-conflict in Colombia and Peru and was funded by the SSRC and the National Science Foundation. Before joining the SSRC, she worked in development consulting. She is fluent in English and Spanish, grew up in Bogotá (Colombia), and travels frequently to the region.
https://www.ssrc.org/staff/vallejo-pedraza-diana-catalina/
Sharon Kinoshita is a Professor of Literature. She co-directs the mediterraneanseminar.org and has been PI or co-PI for a five-year UC Multicampus Research Project, a UC Humanities Research Institute Residential Research Group, and four National Endowment for the Humanities (NEH) Summer Institutes in Mediterranean Studies. She has served as first- or final-round fellowship reviewer for the ACLS, the Stanford Humanities Center, the American Academy in Berlin, and other institutions.
This event will be held in-person in the Graduate Student Commons (GSC) Fireside Lounge. 
Please RSVP using your UCSC email address:
This event is being presented by The Humanities Institute and co-sponsored by the Graduate Student Commons.
About the PhD+ Workshop Series
Join us for the seventh year of PhD+ Workshops, hosted by The Humanities Institute. We meet monthly to discuss possible career paths for PhDs, internship possibilities, grant/fellowships, work/life balance, elements of style, online identity issues, and much, much more.