Events

PhD+ Workshop – Demystifying the Publishing Process with UC Press
November 15, 2019 @ 11:00 am

-

12:30 pm

| Humanities 1, Room 210
Share
Learn about the publishing process, including book proposals, pitches, meeting with editors, and contracts.
University of California Press (UC Press) is one of the most forward-thinking scholarly publishers, committed to influencing public discourse and challenging the status quo. At a time of dramatic change for scholarship and publishing, UC Press collaborates with faculty, librarians, authors, and students to stay ahead of today's knowledge demands and shape the future of publishing.
Kim Robinson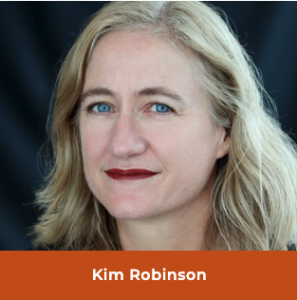 , Editorial Director, received a B.A. in English from UC Santa Barbara. Before joining UC Press in 2009, she spent eight years at Oxford University Press in New York, both as music editor and editorial director of the scholarly reference group. Before stepping into the role of Editorial Director, she was Social Sciences Publisher and regional editor at UC Press. Previous to her career in publishing, Kim spent a decade working for nonprofit organizations and foundations focused on the environment and equal access to information and technology. A few of Kim's UC Press acquisitions include California Crackup: How Reform Broke the Golden State and How We Can Fix It, A People's Guide to Los Angeles, and the launch of Boom: A Journal of California.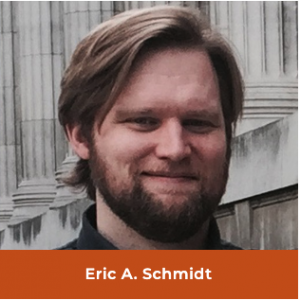 Since 2010, Eric A. Schmidt, has extended the Classics program beyond Greece and Rome to include the cultural networks in and between Europe, Africa, the Middle East, and Asia, particularly in the period of Late Antiquity. In 2017, Eric started acquiring titles on the Middle Ages and the Early Modern Period, with a focus on books that highlight the passage of people, things, and ideas across the boundaries of land and language. In addition to promoting cutting-edge scholarship, Eric acquires pedagogically sophisticated materials for undergraduate teaching, including annotated translations of important texts, readers of primary source materials, and synthetic treatments of major topics. Recent highlights from his list include Richard Payne's State of Mixture, Aaron Hahn Tapper's Judaisms, Barry Powell's translation of the works of Hesiod, and Joel Blecher's Said the Prophet of God.
Areas of acquisition: World History (Ancient, Medieval, and Early Modern), Religion, and World Literature in Translation
Kate Marshall
joined UC Press in 2008 and manages several award-winning lists, including anthropology and our interdisciplinary programs on food and Latin America. In 2013, she launched a new list in Latin American history. Recent highlights from her list include Jason De León's The Land of Open Graves, Raj Patel and Jason Moore's A History of the World in Seven Cheap Things, Joyce Goldstein's The New Mediterranean Jewish Table, and the 10th anniversary edition of Marion Nestle's Food Politics. Across fields, Kate is motivated to publish scholarly and general interest titles that address pressing social or environmental problems.
Areas of acquisition: Anthropology, Food Studies, Latin American Studies
About the PhD+ Workshop Series
Please join us for the fourth year of PhD+ Workshops, hosted by the Humanities Institute. We meet monthly, over lunch, to discuss possible career paths for PhDs, internship possibilities, grants/fellowships, work/life balance, elements of style, online identity issues, and much, much more.
Lunch will be served.
Please RSVP below:
Related Events