Events

PhD+ Workshop – Stories from the Field
April 22, 2022 @ 11:00 am

-

12:30 pm

| Virtual Event
Share
While humanities doctoral programs tend to focus on training students for tenure track faculty positions, many PhDs pursue jobs outside of a university setting. According to the UC Humanities Research Institute's recent report, Stories from the Field, more than a quarter of UC humanities doctoral alumni reported that they did not seek a tenure track faculty position when they started their PhD programs, and this percentage increased during the isolation of the dissertation writing process and the challenges of the academic job market. UC humanities PhDs go into a wide range of careers – from positions in the non-profit sector to marketing and communications work and jobs in the tech industry. Stories from the Field considers the economic and professional outcomes of humanities PhDs, to better track where humanists end up, how they apply their expertise, and the ways they are contributing to society. Examining faculty positions alongside other careers, the report promotes a broader definition of what success looks like for humanities PhDs.
Join us for a conversation with Kelly Anne Brown (Literature Ph.D., '11), Associate Director of UCHRI, and UC Santa Cruz Literature alumni to discuss findings from Stories from the Field and the diverse range of careers that humanities PhDs pursue. Our Literature graduate alumni panelists include J. Josh Guevara (Ph.D. '12), Warren Hoffman (Ph.D., '04), Andrea Quaid (Ph.D., '14), and Cathy Thomas (Ph.D., '19). Many PhD alumni are eager to keep in touch with graduate program networks as well as support current students and this event provides an opportunity to further those connections. The workshop is being held during Alumni Week to encourage faculty, graduate students, and alumni to all engage in this important discussion and reflection about graduate humanities training at UC Santa Cruz and opportunities beyond.
Panelists: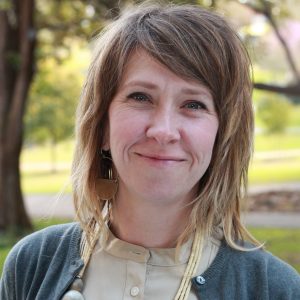 As the Associate Director of UCHRI, Kelly Anne Brown manages a diverse portfolio of projects, including the UC-wide competitive grants program, Humanists@Work, and Horizons of the Humanities, among others. She holds a BA in English from Lewis & Clark College and a PhD in literature from UC Santa Cruz, where her scholarship centered on modernist publicness and interwar art and performance. Her professional background includes experience in public policy and administration, with a focus on children and family issues at the city, county, and state levels of California government. Her recent scholarship addresses issues of professionalization, the work of the humanities, and the future of graduate education.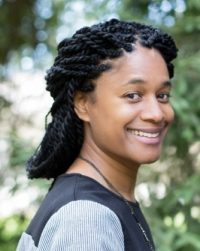 Dr. Cathy Thomas is an assistant professor in the English Department at UCSB. She is a creative writer and scholar invested in womanist and black feminist pedagogy, practice, critique, and play. She studies Afrodiasporic Literature across genres, especially speculative fiction, Caribbean literature & culture, comic books, and science & technology studies. Her work agitates against androcentric modernity and antiblack humanism. She received her PhD in Literature at University of California at Santa Cruz and her MFA from the University of Colorado, Boulder. Prior to academia, she work in a genetics lab, at a neuropsychiatric center focused on mindfulness, in Hollywood, and on HIV clinical research.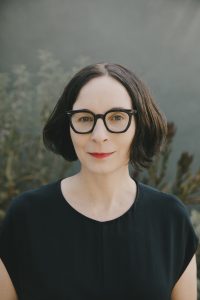 Andrea Quaid (she/her) is a writer, editor and teacher. Her work focuses on poetry and poetics, pedagogy, and feminist studies. She is co-editor of Acts + Encounters, a collection about experimental writing and community, and Urgent Possibilities, Writings on Feminist Poetics and Emergent Pedagogies (both from eohippus labs). Currently, she is co-editing a collection called Migrating Pedagogies (Forthcoming). Her work appears in albeit, American Book Review, BOMBlog, Entropy, Feminist Spaces Journal, Full Stop, Jacket2, Lana Turner, LIT, Los Angeles Review of Books, Manifold and Syllabus. With Harold Abramowitz, she curates RAD! Residencies at the Poetic Research Bureau. She teaches in the Bard College Language & Thinking Program and Institute for Writing and Thinking. She also teaches in the Critical Studies Department at California Institute of the Arts. She co-founded and directs Humanities in the City, an education nonprofit that hosts public programs committed to education equity and the transformational power of interdisciplinary humanities study in classrooms and communities.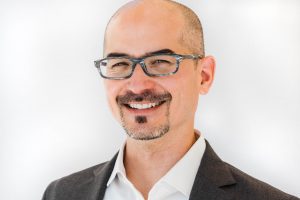 With more than fourteen years of public sector experience, J. Guevara has a proven record of solving wicked problems, working with diverse, cross-functional teams, and achieving results at scale in local government. J. is an expert in broadband, civic innovation, and protecting the value of infrastructure to catalyze community impact especially through public-private partnerships.
In 2020, he joined the City of San José Public Works Department as Deputy Director, responsible for nearly 150 employees in the Development Services and Engineering Services divisions. His portfolio includes private development such as Google's 80-acre Downtown West campus and also the Santa Clara Valley Transportation Authority's $7-$9 billion dollar expansion of BART rail system with over 5 miles of single-bore tunnel and two new stations in Downtown San José as the biggest public capital investment in the Bay Area in over a generation. J. is also responsible for the San José Small Cell team delivering one of the fastest 5G deployments in the nation through public-private partnerships with AT&T, Verizon, and T-Mobile, where he launched the San Jose Digital Inclusion Fund, dedicated to connect and sustain adoption to 50,000 households over ten years through a collective impact model.
Using Scrum, OKRs, and a multiplier leadership approach, J. coaches new civic innovators and builds transformative teams. He holds a Ph.D. in Literature from UC Santa Cruz with a dissertation all about the unexpected cultural work of the bicycle as a form of equitable technology. You can learn more about J. at: https://www.linkedin.com/in/jjoshguevara/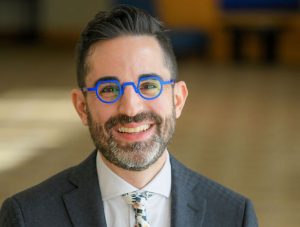 Warren Hoffman currently serves as the executive director for the Association for Jewish Studies in New York where he leads the largest membership organization of Jewish studies scholars, teachers, and students in the world. Warren brings more than 15 years of experience in the Jewish, arts, academic, and nonprofit sectors. In Philadelphia, he was the associate director of community programming for the Jewish Federation of Greater Philadelphia and was also the senior director of programming for the Gershman Y in Philadelphia. Warren also served as the literary manager and dramaturg for Philadelphia Theatre Company and was the associate artistic director of Jewish Repertory Theatre. Warren holds a PhD in American literature from the University of California–Santa Cruz and has taught at multiple universities. He earned rave reviews for his book The Passing Game: Queering Jewish American Culture. The second edition of his critically acclaimed book The Great White Way: Race and the Broadway Musical hit bookstores February 2020. His most recent book, for which he served as co-editor, Warm and Welcoming: How the Jewish Community Can Become Truly Diverse and Inclusive in the 21st Century, was released in late 2021. warrenhoffman.com
---
About the PhD+ Workshop Series
Join us for the sixth year of PhD+ Workshops, hosted by The Humanities Institute. We meet monthly to discuss possible career paths for PhDs, internship possibilities, grants/fellowships, work/life balance, elements of style, online identity issues, and much, much more.
Related Events