Events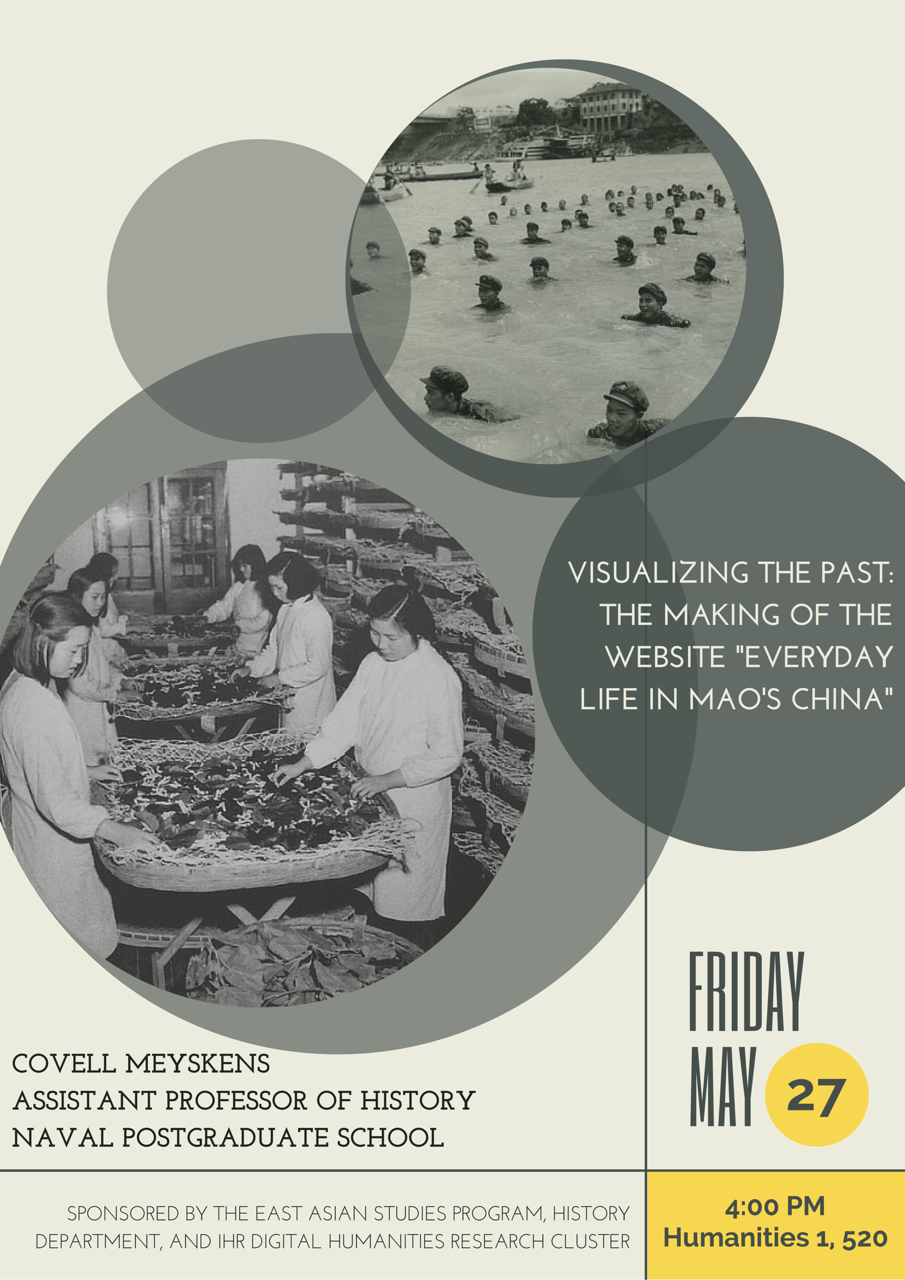 CANCELLED Covell Meyskens: "Visualizing the Past: The Making of the Website 'Everyday Life in Mao's China'"
May 27, 2016 @ 4:00 pm

-

6:00 pm

| Humanities 1, Room 520

Free
Share
Covell Meyskens, Assistant Professor of History at the Naval Postgraduate School, will talk about his website Everyday Life in Mao's China which currently houses over 5,000 images China. Meyskens will discuss the website's origins, its intended and unintended contributions to the expanding field of PRC history, and suggestions for offer suggestions on how to conduct comparable digital projects on other research topics.
Covell Meyskens is a historian of twentieth century China with a particular interest in industrialization, revolution, and everyday life. His current book project is tentatively titled "Securing Maoist China: The Cold War, Late Development, and Everyday Life in the Third Front, 1964-1980." It is the first history of China's largest ever industrial defense project – the Third Front. The book analyzes how the Chinese Communist Party industrialized hinterland regions in order to protect China from American and Soviet threats. Meyskens is also engaged in ongoing research on the history of China's Railroad Corps, hydropower in Hubei province, and automobiles in China.
This event is sponsored by the East Asian Studies Program, History Department, and IHR Digital Humanities Research Cluster.