Events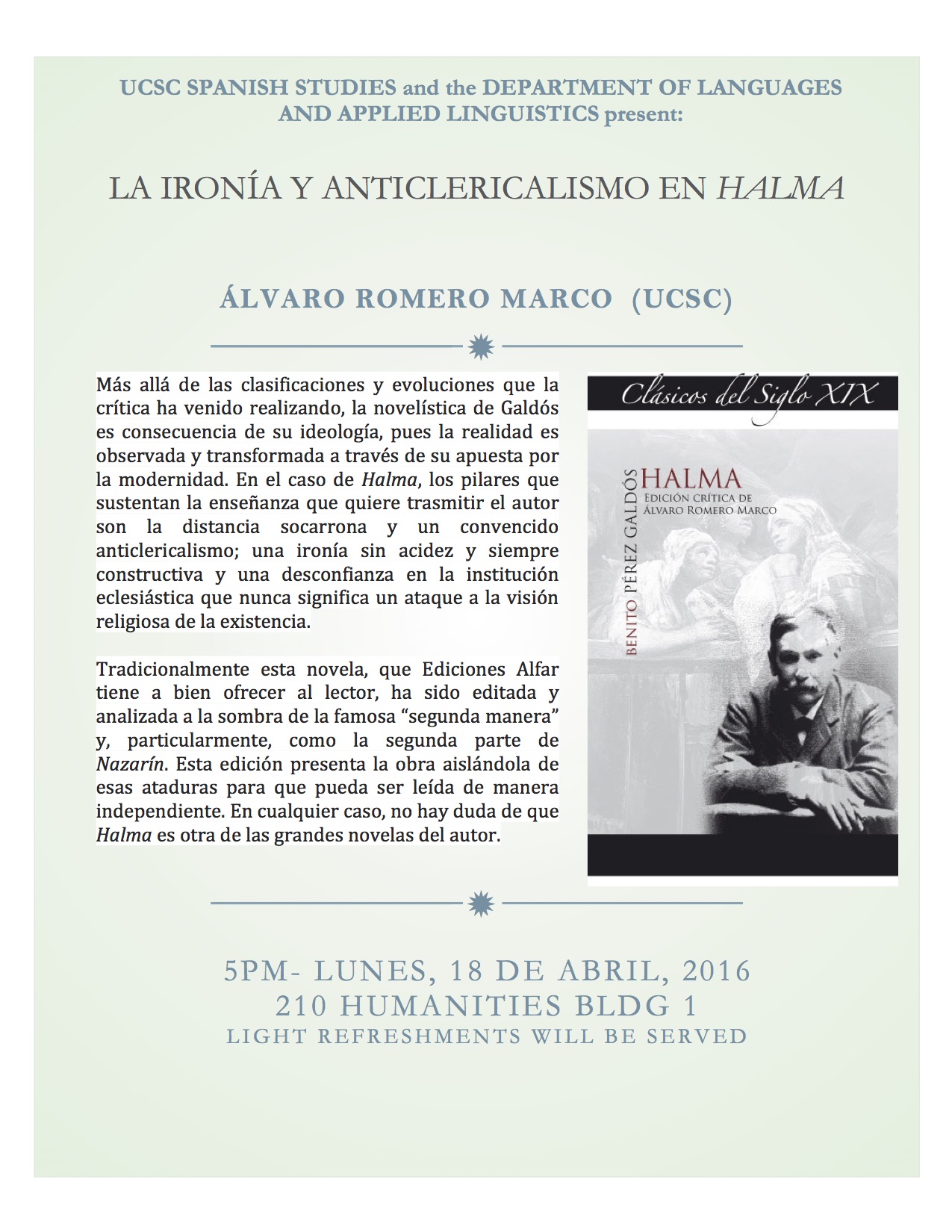 La Ironía y Anticlericalismo En Halma
April 18, 2016 @ 5:00 pm

-

7:00 pm

| Stevenson Fireside Lounge
Share
UCSC Spanish Studies and the Department of Languages and Applied Linguistics Present:
LA IRONÍA Y ANTICLERICALISMO EN HALMA
ÁLVARO ROMERO MARCO (UCSC)
Más allá de las clasificaciones y evoluciones que la crítica ha venido realizando, la novelística de Galdós es consecuencia de su ideología, pues la realidad es observada y transformada a través de su apuesta por la modernidad. En el caso de Halma, los pilares que sustentan la enseñanza que quiere trasmitir el autor son la distancia socarrona y un convencido anticlericalismo; una ironía sin acidez y siempre constructiva y una desconfianza en la institución eclesiástica que nunca significa un ataque a la visión religiosa de la existencia. Tradicionalmente esta novela, que Ediciones Alfar tiene a bien ofrecer al lector, ha sido editada y analizada a la sombra de la famosa "segunda manera" y, particularmente, como la segunda parte de Nazarín. Esta edición presenta la obra aislándola de esas ataduras para que pueda ser leída de manera independiente. En cualquier caso, no hay duda de que Halma es otra de las grandes novelas del autor.
---
*Light refreshments will be served.